The 30 Albums That Defined 2016 In Music (25-20)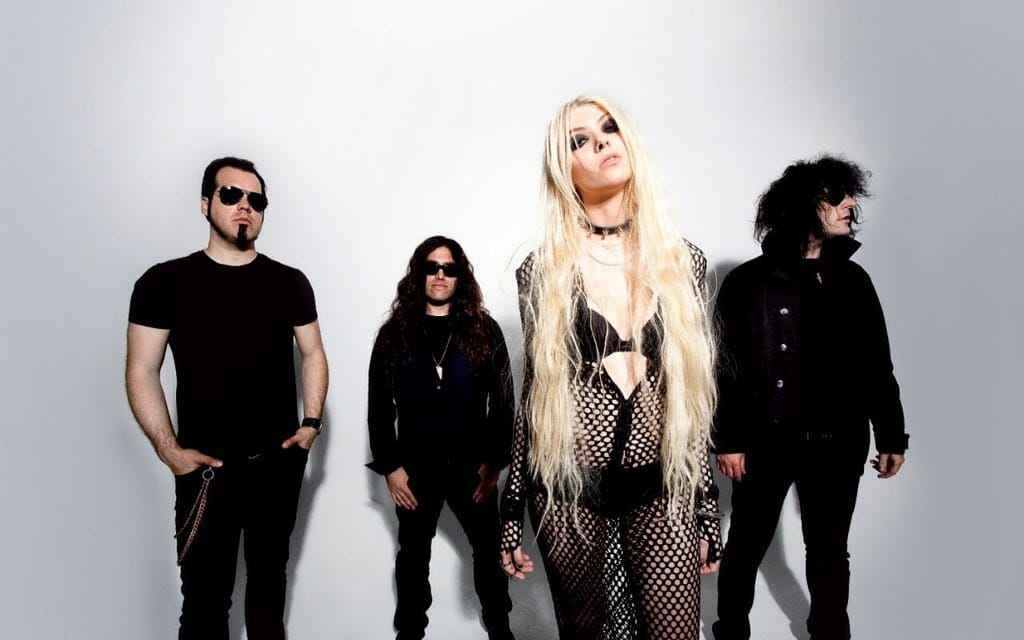 Let's continue the list of 30 albums that have defined 2016 in music to us.
Yesterday, we published the first five albums on this list.
If you wish to take a look, you can do so right here:
Let's dive right in, shall we?
Against The Current - In Our Bones:
2016 has been great for debut records and today we'll start off with one of those!
After long anticipation and already selling out shows all over the world, Against The Current finally released their debut album earlier this year!
The album is titled 'In Our Bones' and is filled with killer tracks ranging from soothing lullabies to rapid poppunk songs.
The band shows great diversity in their debut record and has over 350.000 monthly listeners on Spotify.
'In Our Bones' is a raging success and we cannot wait to see what the band will do next.
For now, catch Against The Current on one of their many announced shows in order to support the great album.

Hacktivist - Outside The Box:
Speaking of debut records; we've been excited for Hacktivist to release their debut record ever since we heard 'False Idols' and this year was finally the year.
Hacktivist unleashed their debut 'Outside The Box' earlier this year.
This album aswell shows great diversity as Hacktivist smoothly blends metal with rap.
Some tracks are more rap, some are more metal but what they all have in common is greatness.
The album also knows several guest vocalists including Enter Shikari frontman Rou Reynolds.
'Outside The Box' is a perfect blend with lots of aspects in which Hacktivist indeed thought outside the box.
It's refreshing, it's new and it's great.
​Jam it below and let us know your favourite track!


The Pretty Reckless - Who You Selling For:
The Pretty Reckless gracefully returned to the scene with their third record 'Who You Selling For' this October.
The band has drastically changed their sound in comparison to their first two records.
They've continued to evolve in their sound and have matured a great deal for this release.
Album number three is a batch of memorable tracks that offer great variety and rawness, something that lacked on previous releases.
With tracks like 'Take Me Down' and 'Oh My God', the band are two singles richer, eventhough the album in general hasn't been received as well as their first two albums.
Nevertheless, the album shows great variety and stands out when compared to other rock 'n roll albums!


The Amity Affliction - This Could Be Heartbreak:
Coming all the way from Australia, The Amity Affliction have once again won over masses of new fans with their new album 'This Could Be Heartbreak'.
The album release couldn't have come at a better time, as everyone was hyped due to the brilliant choice of two leadsingles 'This Could Be Heartbreak' and 'I Bring The Weather With Me'.
The album once again carries the important message of depression and suicide as it has been the last few releases.
The tracks aswell follow the classic The Amity Affliction formula.
Not all albums have to groundbreaking to be highly entertaining!
Eventhough it's not much of a new sound, this record reeled us in and we're still hooked on it.


Memphis May Fire - This Light I Hold:
Metalcore frontrunners Memphis May Fire have unveiled another new album earlier this year.
Their previous record released two years ago, but the hype for new material has been real ever since late 2015.
Several photos were posted from frontman Matty Mullins in the studio together with Papa Roach's Jacoby Shaddix in the studio together and the hype for 'This Light I Hold' began.
Little did we know at the time that Jacoby would be featured on the band's title track 'This Light I Hold'.
Memphis May Fire have explored some new sounds while containing the metalcore sound we all know and love from the band.
Mullins' clean vocals have harshened, are more raw and sound way more mature.
The guitarwork is extraordinary and the lyrics have improved.
Put this record on and you'll be in metalcore heaven for the following 50 minutes.
Check out the album in it's entirely below and let us know your favourite track!


Glenn van den Bosch
29-12-2016 5 mins read
Related Musicians & singers
Asya Kardzhaliyska

trainee optical consultant

US$ 0,06 pm

Rosa Todd

Student

US$ 0,07 pm

Amy Stevens

Student

US$ 0,12 pm

Natalie Ramos

Music-based Writer

US$ 0,08 pm

Glenn van den Bosch

Photographer writer

US$ 0,31 pm
Show all