The 30 Albums That Defined 2016 In Music (30-25)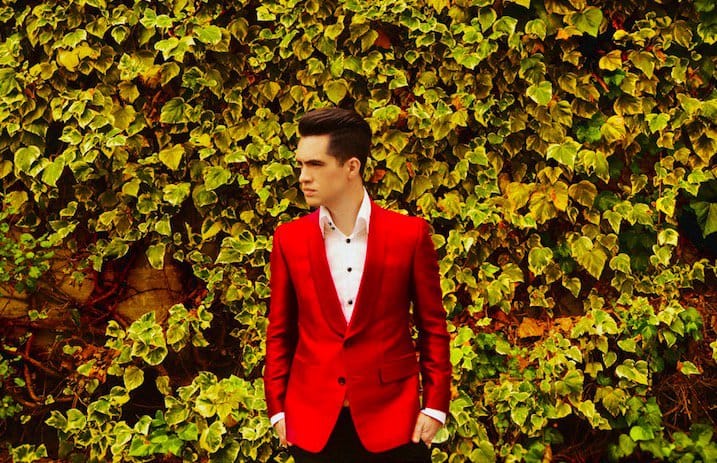 We're just a few days away from the new year, so let's look back to the wonderful albums this year has had to offer.
It has been a year with incredible loss, but also the year in which a lot of our old favourites returned to the scene.
​It was the year in which Good Charlotte made their great return.
It was the year in which Blink-182 released new music. It has been too long!

Bottomline, let's look back to the wonderful moments 2016 had to offer, cause they have been there.

This year has been a good year for music, as a lot of old artists released amazing new albums, but also the birth of many new artists who have been paving the way with their awesome debut albums that released this year.

To us, there are a lot of albums that stood out this year, but for this series, we'll be focussing on 30 of them.

In each article, we'll spotlight five albums that have made our 2016.

Panic! At The Disco - Death of a Bachelor:
One of the earlier releases of the year was Panic! At The Disco's highly anticipated new record 'Death of a Bachelor'.
This would be the first release of the band in which no one other than Brendon Urie was responsible for the creative process behind the album.
Urie was unleashed and this was his masterpiece.
The album is responsible for many of Panic!'s biggest hits among which are 'Death of a Bachelor', 'Victorious', 'Don't Threaten Me With A Good Time' and 'LA Devotee'.
Bottomline, 'Death of a Bachelor' is groundbreaking.


Blink-182 - California:
2016 was the year in which Blink-182 made their glorious return to the scene.
Armed with a new addition to the team, Mark Hoppus, Travis Barker and Matt Skiba created an album that gives a modern twist to the original pop-punk sound that Blink-182 sounds so well.
The album doesn't sound as raw as their previous albums.
It's more polished in the best way possible.
Tracks like 'Bored To Death', 'Cynical' and 'She's Out Of Her Mind' are making this release as great as ever.
The band is currently working on a deluxe edition of the album that could very well be qualified as an entire new album.
We for one are very excited to see how that one turns out!


Sylar - Help!
Sylar broke through this year with their sophomore record 'Help!'.
Previously, the band worked with Beartooth frontman Caleb Shomo with which they've really gotten a name for themselves.
However, for 'Help!', the band signed with Hopeless Records and with that instantly made themselves known in the scene.
For their second record 'Help!', the band has shifted a lot in their sound. They've really matured.
Where the band previously would bombard the listener with breakdowns, the focus on this record lays more within controversy, diversity and all out maturity.
The tracks are all very different from eachother, but the album truly is a whole.
Sylar outdid themselves on this record. Let's hope their new success will get them across the entire globe on their next touring cycle!


Of Mice & Men - Cold World
Of Mice & Men have continued their sound in the so-called label 'Nu-metal' with their fourth album 'Cold World'.
With this release, it's safe to say that Of Mice & Men have left behind their roots and are moving forward to a new type of music.
Of Mice & Men aswell have matured in their music and continue to discuss a variety of important topics in their tracks.
'The Lie' for instance carries a strong message that everyone should pay close attention to.
Eventhough Of Mice & Men have matured, doesn't necessarily mean that they've lost their heavy sound cause they most certainly have not.
Tracks like 'Pain', 'Contagious' and previously mentioned 'The Lie' consist of heavy riffs, fast drums and are carried mostly by Austin Carlile's unclean vocals.


Chelsea Grin - Self Inflicted
Chelsea Grin have returned to the frontrunner spot of grind and deathcore with their new release 'Self Inflicted'.
The band released their 'softest album to date in 2014 and promised their heaviest work yet with new album 'Self Inflicted'.
Nothing could be more true, as Chelsea Grin truly have found their roots with this album and returned to their heavy and not so approachable sound.
On some tracks, the lyrics of the songs lack depth. Depth which we saw quite a lot on previous work from the band.
Nevertheless, the album is more than worth it and therefore made 2016 for us a lot cooler.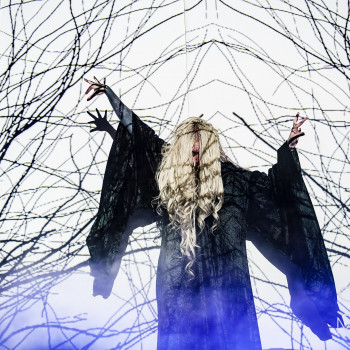 Glenn van den Bosch
27-12-2016 5 mins read
Related Musicians & singers
Asya Kardzhaliyska

trainee optical consultant

US$ 0,06 pm

Rosa Todd

Student

US$ 0,07 pm

Amy Stevens

Student

US$ 0,11 pm

Natalie Ramos

Music-based Writer

US$ 0,08 pm

Melanie Gomez

Music Journalist /

US$ 0,33 pm
Show all