The Albums We're Excited For In 2022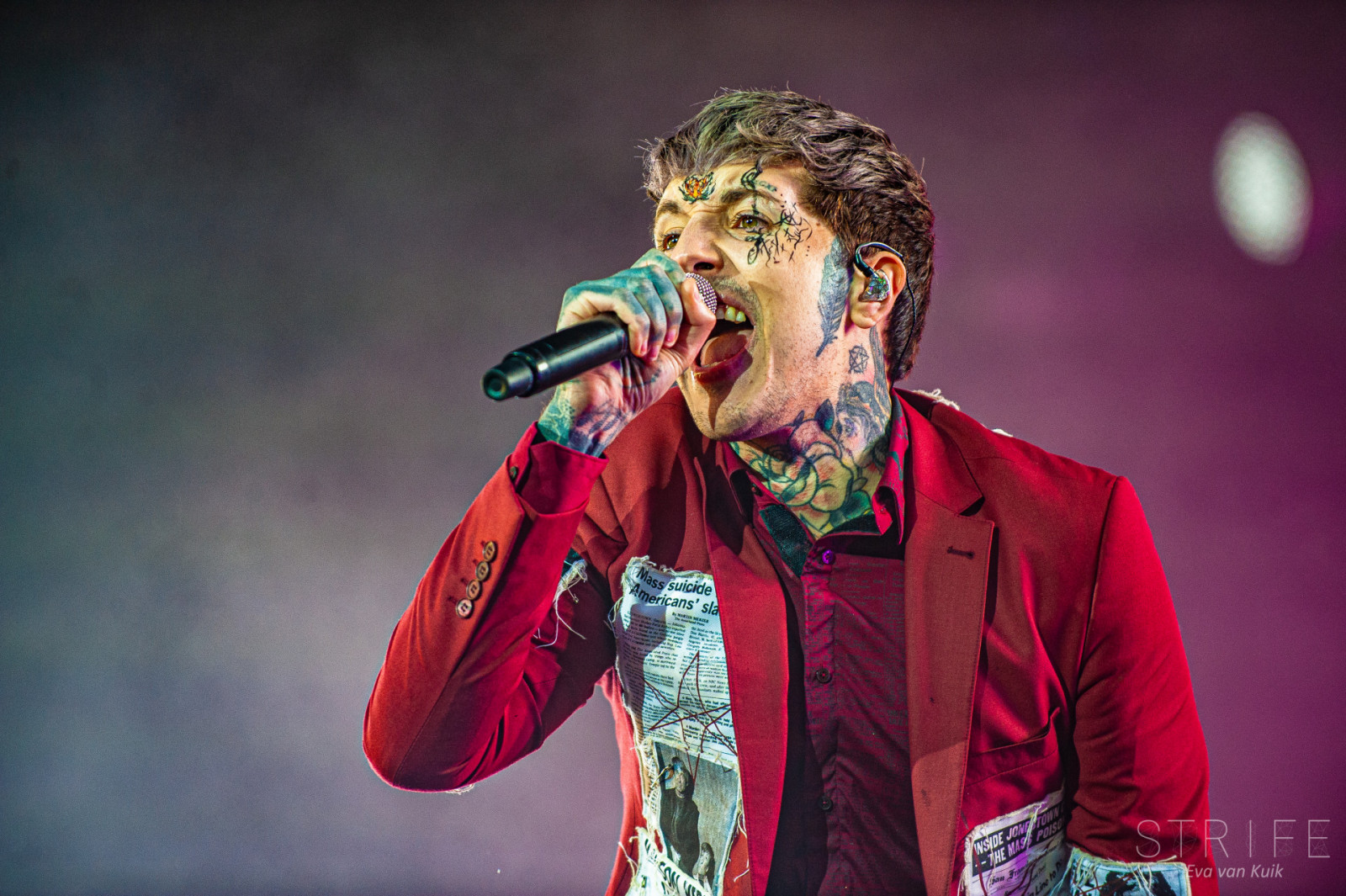 We've gone around the team to see who's excited for which artist's anticipated album, and here they are!
Coheed and Cambria
Coheed and Cambria's teasing of the follow-up album to their 2018 release, Unheavenly Creatures has me very, very excited to say the least. During the pandemic, many of us got into various hobbies/obsessions. For me, I became enthralled with Coheed's music, comics, lore, and performances. Specifically, Unheavenly Creatures was the album that really pulled me through the lowest parts of the past two or so years. That being said, I was more than ecstatic when they started releasing new singles. For those unfamiliar, lead singer/rhythm guitarist Claudio Sanchez began writing comic books with an overarching storyline relating to specific songs on the band's albums. The overall story led to a mild hiatus/end, whatever you want to call it, before Unheavenly Creatures. However, that album teased a little bit of what's to come with a new character: Vaxis. What I'm most excited about is having new stories to read and connect to lyrics with a kicking soundtrack to accompany it. Moreover, this new album brings the possibility of more tours supporting the release. I was lucky enough to see them live in Columbus, Ohio in September of this year, and have been itching to see them again ever since. If the two singles are any indication of what to expect in the next year or so, I think we're going to have a lot more Coheed lore/merchandise/overall excitement to experience. If you're a comic/video game/movie nerd like myself, I highly implore you to dip your toes in their discography and join the hype for the Great Destroyer (this is not on official title, but that's the title for their newly announced tour. Maybe we're right on this name).
Written by: Zack LaGuardia
Fall Out Boy
What album do I think is coming in 2022? Well. For that we'd have to go back in time… just kidding! We think it's Fall Out Boy of course!
Where have they been? Well. That's a question nobody really knows the answer to. Although, they have been doing shows, they haven't told anyone about them. They have done three private shows in October and November, with one being in Tampa, Florida, and two others in LA and Palm Springs. These shows were not announced and are just listed as private on setlist.fm, which had the fandom going insane, especially as the setlist in LA only consisted of one song… a cover of under pressure by the one and only Queen.
Why do I think this is going to lead to a new album in 2022? Well, for a start, they haven't released an album since 2018, except for an updated believers never die greatest hits in 2019 which doesn't necessarily count as a new album, although it did include a few new songs. This is weird for Fall Out Boy, as in the past they had a pattern of releasing albums every 2 years or so, so this is the longest period, bar the hiatus and an album being pushed back that we haven't had new music from Fall Out Boy, not even a single.
To add to that, none other than punk rock is back and more popular than ever. It feels like were all waking up in 2005/2007, especially with Avril Lavigne going back to pop punk and Gabe Saporta letting Pete do a drunk history of Cobra Starship and putting eyeliner on him. He even made a new iteration of the classic Clandestine Industries ''Call Gabe'' shirt for the occasion.
All of this in mind. I think they're up to something. Pete has been more active on Instagram recently, Hurley even posted something and last of all… they've been very quiet on the music front. Could this mean new Fall Out Boy in 2022? I think so!
Written by: BandoverFist
Billy Talent
The album I am looking forward to the most in the new year is undoubtedly the upcoming release by Billy Talent. Those guys have been a staple in rock music for about twenty years now, their past albums were each great in their very own way and I am fully ready for them to blow me away yet again with album number six. From the singles we've heard so far, Forgiveness I+II is delightfully bold, Reckless Paradise is deliciously cynical, I Beg To Differ is utterly heartwarming and End of Me, featuring Weezer's own Rivers Cuomo is absolutely beautiful. Beneath the familiar Billy Talent we all know and love with their messages of kindness, compassion, justice and equality wrapped in thundering riffs and catchy choruses, there's always room for innovation as well. Just in these past few singles alone, the band have combined their signature sound with pursuing new ideas, such as a saxophone solo, an accompanying short film, a fill-in-the-riff challenge on TikTok and their first guest feature on a studio album, to name a few. Not to mention that there has been a long time both between this record and the last as well as the first and most recent singles, without a doubt at least partly due to the tumultuous past two years. And while that is equally common and understandable, it makes it all the more exciting to watch the album's release approach at last. And we don't have to wait much longer! The new Billy Talent record called Crisis of Faith will be released as soon as January 21, 2022! If that isn't a reason to be stoked for the new year, I don't know what is.
Written by Theresa Theuerkauf
Sea Girls
If the next album of Sea Girls, Homesick, brings us even a part of the raw feelings engraved in their previous works, it's safe to say I'd be delighted to hear such energy and go-ahead-ness once again. Each song sings us a story, compelling and lovable, sometimes heartbreaking — but every album needs a sad song or two, doesn't it? — and the fact that it's quite hard to get their songs out of our heads — is what makes for a great album. Catchiness plays a huge role in their music when you begin to listen to them and soon you physically can't detach yourself from the music anymore. And if humming a song is what makes your day better a little, then Sea Girls sure as hell won't fail you in keeping up that habit. Given what we've already got, in Open Up Your Head, we might expect even more of their signature awesome tracks, energetic music and some more fantastically written lyrics.
Homesick is an album I personally am looking forward to the most of all announced to be released next year, and the mere thought of it being finally out makes me bounce on my seat. Can't wait to finally hear another round of soon-to-be hits.
See you on January 14th, Sea Girls!
Written by Jane
Dance Gavin Dance
After the release of their 2020 album 'Afterburner', and another album to come next year, I for one cannot wait for this release. My appreciation and love for Dance Gavin Dance has grown over the years, getting higher with every release, hoping the upcoming album will do just that. I cannot wait to sink my teeth into another collection of weird screamed lyrics, epic riffs and Tilian's angelic voice, not to mention hopefully see them live for the first time in a long while. Unfortunately, no details have been revealed on the new album just yet, but Rise Records have confirmed that there's new music coming out from the band new year. In addition, we've had a chat with Tilian surrounding the release of his debut album 'Factory Reset'. During this chat, we also discussed Dance Gavin Dance. Tilian shared with us he was jumping into the studio with Dance Gavin Dance for a long while. See where the creativity takes them
As a bonus, Rise Records has also revealed that Tilian will be releasing more solo music in 2022. Music has a great year ahead!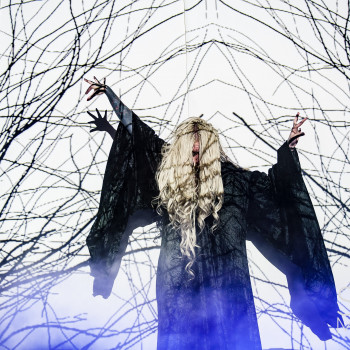 Glenn van den Bosch
04-01-2022 7 mins read
Related Musicians & singers
Gael A

School

€ 0,08 pm

Bailey Dupuis

Writer

€ 0,08 pm

Natalie Ramos

Music-based Writer

€ 0,05 pm

Paige Bower

I am at college

€ 0,06 pm

Núria Pedrós Peró

Writer

€ 0,08 pm
Show all