The Alternative Artists We Think Are Going To Rule 2018 (Part 1)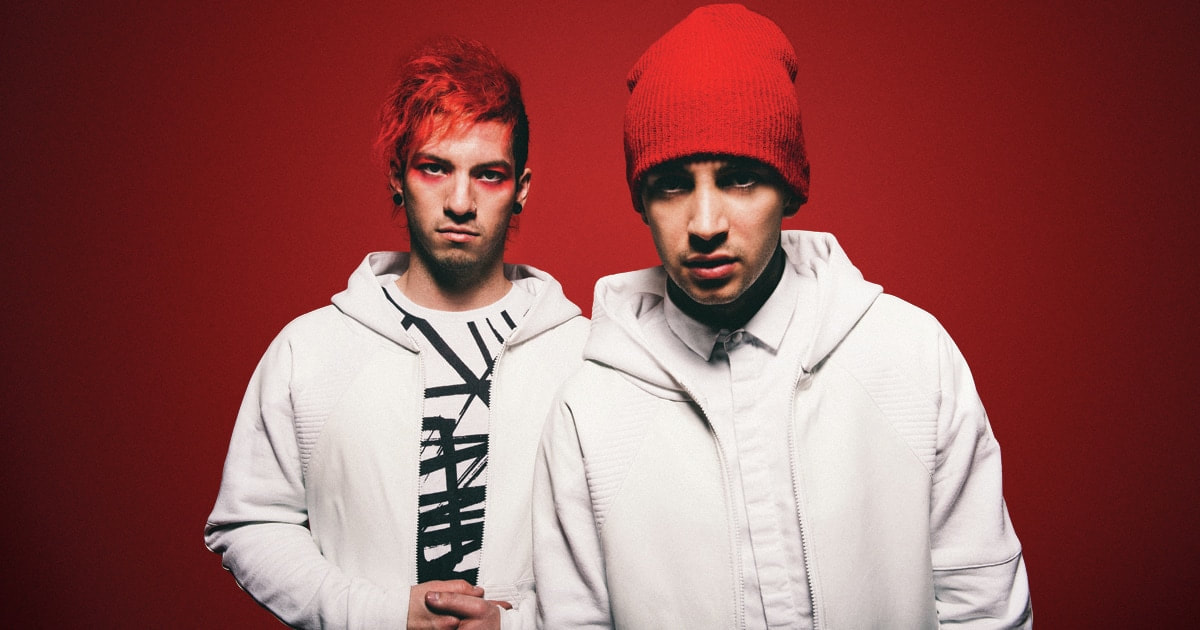 A lot of new music was released in 2017! Some of our favourite bands have released epic new records, such as Linkin Park with ¨One More Light¨ and Paramore with ¨After Laughter¨. From the beginning of the year, right until the very end, new releases came our way from deathcore to pop rock. While a lot of artists released new music in 2017, there are quite a few artists who haven't been as active this year as we would've hoped.
Luckily, most of these will release new music in 2018 or are rumoured to release new music in 2018. In this list, we've compiled a lot of the artists that we are very excited about to release new music in the new year.


Twenty One Pilots
Twenty One Pilots have been rather quiet this year, especially when you compare it to 2016, in which the band toured the globe extensively in order to promote their 2015 release ¨Blurryface¨.
In 2017, they closed out their immense ¨Emotional Roadshow¨ tour early in the year. Right before the summer, the band returned for a few shows in their hometown of Columbus.
After those shows, the band revealed that it was time for them to take a step back, focus on resting up and writing new music. It's been a few months by now, but quite honestly, it feels like it's been years since we heard from the popular duo. In 2018 however, Twenty One Pilots will most likely make their grand return with new music and new shows, and we couldn't be more excited. The question remains though.. can they do even better than what they've shared on ¨Blurryface¨? Time will tell!



Panic! At The Disco
Brendon Urie and co. spent the start of the year with Panic! At The Disco touring, but when the summer approached, Brendon Urie starred in the broadway show Kinky Boots,
while bassist Dallon Weekes created another band on the side: I Don't Know How But They Found Me¨. Guitarist Kenneth Harris has also been busy, and recently released a solo EP titled ¨Patterns¨. As the years comes to an end though, Brendon Urie has been live on Instagram quite a few times, in which he chats about new Panic! At The Disco music and even revealed a very tiny snippet of a new track not too long ago.
It's been confirmed that Brendon Urie is working on new Panic! At The Disco music and chances are that we'll be receiving new music from the band surrounding Brendon Urie next year.
Are you excited for new Panic! At The Disco music?


Bring Me The Horizon
It's been a while since we've heard anything from Bring Me The Horizon, but if history taught us anything, that means the band is working on new music.
After the ¨Sempiternal¨ cycle, Bring Me The Horizon fell off the grid for quite a while, but when they returned, they came out swinging with their record ¨That's The Spirit¨, featuring many of the band's current most popular tracks including ¨Follow You¨, ¨Throne¨ and ¨Happy Song¨.
In several interviews, the band shared that Bring Me The Horizon's upcoming record will consist of a mixture of ¨That's The Spirit¨ and ¨Sempiternal¨, and we're stoked about that.
The band has been quiet for the most part of 2017 and our best guess is new music is in the works. While we have nothing but history to back up our claim, we're eager to hear new Bring Me The Horizon music in 2018.



Melanie Martinez
While Martinez' future may be uncertain at the moment with the current accusations made against her, we know for a fact that she's about done with her highly anticipated sophomore record. Originally, this record was rumoured to be released in the Fall of 2017, but Fall came and went without any news of Melanie Martinez' new record. She shared with fans and in interviews that the new album is done, but she's still finalizing the bonus tracks for the upcoming record.
In addition, Melanie Martinez will also be releasing a movie alongside the record.
Martinez is very creative and is creating all the content herselves, so that explains why it is perhaps taking longer than originally anticipated. Aslong as we get to see the result though, we don't mind waiting a bit. Are you excited for new Melanie Martinez music even though the accusations?



Avril Lavigne
It's been really quiet around Avril Lavigne the last couple of the years, as she's spent a lot of time fighting Lyme Disease. Back in 2015, the singer/songwriter returned with a track titled ¨Fly¨, which she wrote for the Paralympics. Earlier this year, Avril Lavigne returned to the stage, as she helped out Nickelback on stage on their ¨Feed The Machine¨tour. Lavigne also stated that new music is in the works. This music was supposed to release this year, but with Christmas right ahead of us, our hopes on a surprise record are slimming with the day.
This does mean however that Avril Lavigne will most likely be releasing new music in 2018, and that's something we're excited for! Are you excited for new Avril Lavigne music?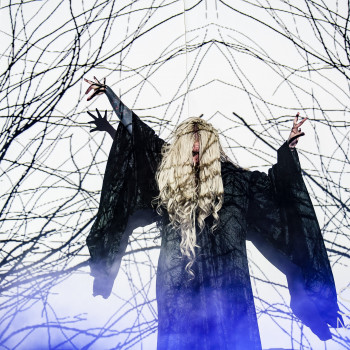 Glenn van den Bosch
19-12-2017 5 mins read
Related Musicians & singers
Asya Kardzhaliyska

trainee optical consultant

US$ 0,06 pm

Rosa Todd

Student

US$ 0,07 pm

Amy Stevens

Student

US$ 0,12 pm

Melanie Gomez

Music Journalist /

US$ 0,33 pm

Gael A

School

US$ 0,08 pm
Show all