ALBUM REVIEW: From Ashes To New - The Future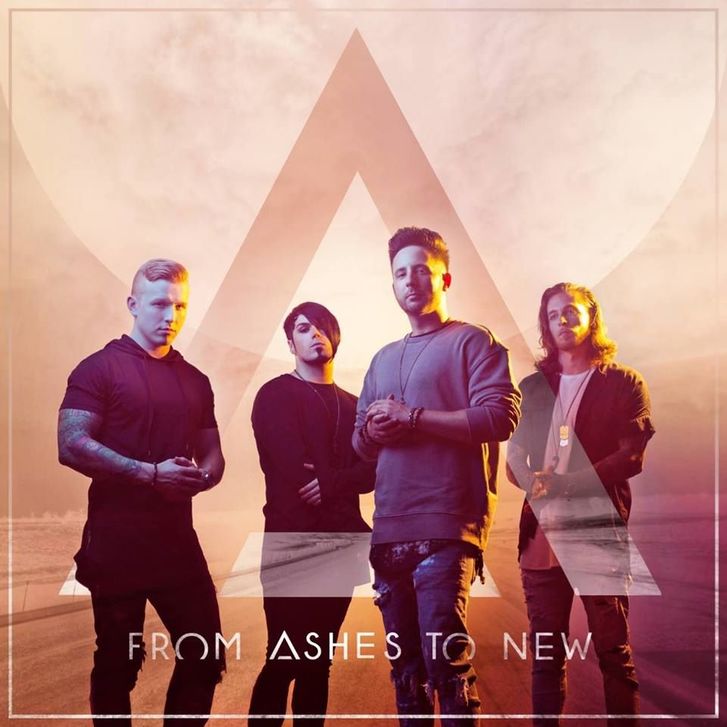 Despite a change in singer, the new album by "From Ashes To New" has drawn in sales and views. When Danny Case was announced as the new lead singer, fans were sceptical of the change as in their newer music we are getting a strong Linkin Park vibe and cleaner vocals.
After facing critics regarding their previous releases, the album was released in early 2018 and the boys are clearly driven and ready to tackle the reality of the music industry. Could this be their big break? Could this be the album that drives them to the top?
​
Beginning with a song titled, "Wake Up" the pleasant tune starts the album off on a happy note, but the quick guitar introduction gets the adrenaline pumping in anticipation for Danny Cases vocals. Although the vocals are clearly very different from the earlier releases, fans were happy with his voice. Subtly after the chorus, the instruments are stripped back for a sly rap verse which changes the style of the song entirely as the original ear blasting drums had softened into a mere beat and the guitar had faded to almost non-existent. Not only does the song include rap, we also hear snippets of Danny's' scream singing vocals as he sings repeatedly "Open your eyes" this burst of volume and harsh vocals does exactly what the lyrics are aimed for them to do. Wake up guys, From Ashes To New want you to listen!
​
The second song on the album is titled, "Crazy", which reached number 15 on the American music charts, brings back the nu-metal vibe from their earlier songs and hints at the old emo style. Can all fans relate? The sense of nostalgia is strong throughout the song starting with the gentle guitar at the very beginning of the song which creates a very steady pace for the song. Dropping quickly into a 'Linkin Park' style song, the guitar, played by Matt Brandyberry and Lance Dowdle, is more distinct which brings fans back to their old emo phase. Rest In Peace My Chemical Romance? Whilst this is one of my favourite songs on the album, it does sound oddly familiar to older nu-metal music which could perhaps do with being more original?

Moving on to my favourite song on the album, "Forgotten". The echoing vocals in the beginning of the song automatically creates goosebumps on my arms as I anticipate the thrilling drums. After a short instrumental that gets fans dancing, gentle vocals are introduced engages fans until yet another rap verse. Personally, I like the rap verses, but it may not suit everyone's taste especially as the album is categorised as Heavy Metal on Apple music. Perhaps the rap was unexpected? Worthy of screaming it from the stop of your lungs, the chorus is perfectly written and invokes a very nostalgic emo feeling, "Will I be forgotten?" No, From Ashes To New, you will not be forgotten.

​For this kind of music fans need plentiful energy which is exactly what the song "Broken" does. Loud and clear the drums give fans the ability to dance and headband to their hearts content. Although not all the songs on the album are infectiously energetic, there is just the right amount of adrenaline in fans after listening to the first few songs on the record.

"Let Go" has a more sombre feel to it as the song talks of difficulty in relationships and love. The emotion that is portrayed in the song is relatable and fans can connect with it which brings them closer to the band themselves. Danny Case shows true emotion through his vocals which may even jerk a tear from fans eyes as he sings "I never thought it would be this way" and "I'm not ready to let go." The sad truth of the song explains that it will get better if you learn to live without them. Emotion that some fans may not have experienced, but a sense of positivity and hope is brought in through the following song, "On My Own"

Happy that the subject of "Let go" has found strength, the song "On My Own" provokes a new emotion. Pride. After the sombre feel of "Let Go" the upbeat and positive makes fans confident and ready to face the world. "On My Own" is a close second favourite and easily makes me sing along every time. An array of emotion can be felt whilst listening to "The future" as a whole. We range from sadness, desperation and then confidence. Suiting all moods is something that drew in fans as there is a song no matter how you are feeling.

From Ashes to New have changed up their sound but honestly, I love it. The ability to pull of a Linkin Park vibe is extremely impressive and makes me love this album even more. Since I have mentioned Linkin Park a lot in this review, it is only right that I say Rest In Peace Chester.
What will be next from "From Ashes to New?" hopefully music that is as skilful and engaging as this.
Megan Ambrose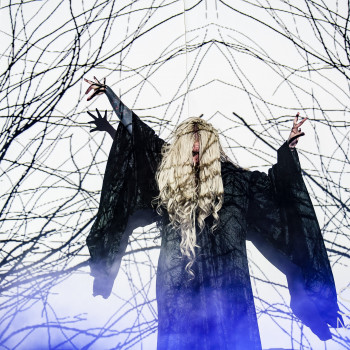 Glenn van den Bosch
16-05-2018 5 mins read
Related Musicians & singers
Núria Pedrós Peró

Writer

US$ 0,10 pm

Paige Bower

I am at college

US$ 0,07 pm

Natalie Ramos

Music-based Writer

US$ 0,08 pm

Catalina Soboredo

Future economist.

US$ 0,08 pm

Asya Kardzhaliyska

trainee optical consultant

US$ 0,06 pm
Show all