'The Haunting Of Hill House' Creator Gives Update Regarding Season 2 Release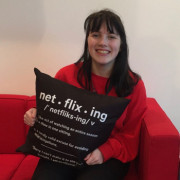 Eva van den Bosch
15-07-2020 2 mins read
Due to the current COVID-19 virus pandemic, the filming and production for a lot of shows and movies have been put on hold.
Luckily, for all horror fans, 'The Haunting Of Bly Manor' is not one of those shows.
Filming already wrapped back in February and now, in a recent discussion on CinemaBlend's ReelBlend podcast, creator and director Mike Flanagan revealed the following good news:
"I don't expect it to be delayed one bit. We didn't really miss a step, believe it or not. We had already wrapped before the whole Covid shutdown hit all the productions.
We had a couple of weeks where we had to kind of figure out how to continue post remotely. But my post team also, you know, where I've been with now, my whole career, they cracked it real fast and we've been doing everything on these virtual sessions.
I think Netflix, they haven't announced when it's coming out. They've got their own plan. But we've been jamming through post. It's been going great. It's definitely later this year. It's not going to get kicked off into 2021, or anything. Everything's on schedule. I'm really excited for you guys to see it."
Are you excited for the second season? Here are the actors and actresses who will be coming back from the first season.