THE RUMOURS ARE TRUE: Fall Out Boy Announce Live DVD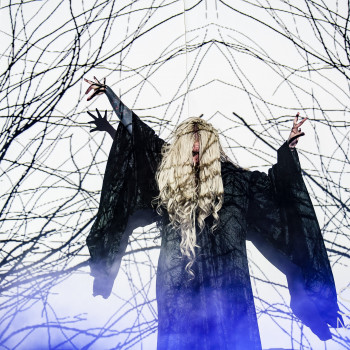 Excuse us while we dance around the room for a bit.
The rumoured Fall Out Boy live DVD has been announced! The rumours are true!
The guys recorded a live DVD at the 'Boys of Zummer' tour on their stop in Chicago.
The tracklisting looks like this:
1. Sugar, We're Goin Down
2. Irresistible
3. The Phoenix
4. A Little Less Sixteen Candles, A Little More "Touch Me"
5. Thriller
6. Alone Together
7. This Ain't A Scene, It's An Arms Race
8. Immortals
9. Young Volcanoes
10. Dance, Dance
11. American Beauty / American Psycho
12. Uma Thurman
13. Thnks Fr Th Mmrs
14. I Don't Care
15. Centuries
16. My Songs Know What You Did In The Dark (Light Em Up)
17. Saturday
For pre-orders we're going to direct you to the previously mentioned Amazon page
Related articles
Show more
Popular articles
Show more
Instant contact with Musicians & singers
Retail
I'm the ONE
who goes to every concert I can.
Student and Writer
I'm the ONE
who's passionate about music, writing, and dance.
Music-based Writer
I'm the ONE
who is always there to share an enthusiasm for music and living in the moment.
Music, Language etc.
I'm the ONE
I listen, I understand, I help, I teach, I perfect, I correct. I am the one.
Legal intern
I'm the ONE
who knows a lot about endometriosis and natural treatment... plus other stuff.