'The Umbrella Academy' Reveals Cast And More Details For Season 3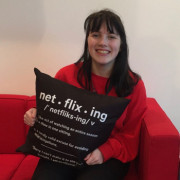 Eva van den Bosch
11-01-2021 2 mins read
'The Umbrella Academy' has just revealed the added cast members for season 3 on their social media platforms.
SPOILER ALERT!
Besides Justin H. Min, who we have already seen as Ben in the previous seasons, we can now meet the rest of the Sparrow Academy, (an Academy of seven children born on the same day and adopted by Sir Reginald Hargreeves in an alternate 2019).
Justin Cornwell will play No. 1 Marcus, Justin H. Min is to play No. 2 Ben and No 3, Fei, will be played by Britne Oldford.
READ MORE: There Will Be No More Chapters To 'The Haunting' Series
Furthermore, No. 4 Alphonso will be played by Jake Epstein, No. 5 Sloane by Genesis Rodriguez and Cazzie David will play No. 6 Jayme.
We can hear you wondering who will play no. 7, named Christopher.
According to the post that role will be filled by 'Existential dread inducing psykronium cube'... (???)
Check out all the details below and let us know whether you are excited!
get excited. new weird family 🐦 + same weird family ☂️ = a whole lotta this 💥💥💥💥 https://t.co/1GcSJ7luu7

— Umbrella Academy (@UmbrellaAcad) January 11, 2021