'The Walking Dead' Will End After Season 11, Spin-Off Is Coming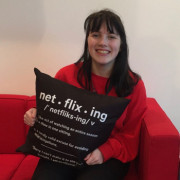 Eva van den Bosch
10-09-2020 1 min read
Earlier this week, AMC announced that 'The Walking Dead' season 11 is going to be its last one.
The last season will feature an extended run of 24 episodes until late 2022, but that is not the last we will see of the world of 'The Walking Dead'.
READ MORE: 'You' Creator Sera Gamble Talks Mystery Neighbour With Penn Badgley
AMC also announced that a spin-off is happening surrounding two of the show's favourite characters, Daryl (Norman Reedus) and Carol (Melissa McBride).
The spin-off is also created by The Walking Dead chief content officer Scott M. Gimple and is set to premiere in 2023
Are you excited to see the world of 'The Walking Dead' expand? Let us know!