'The World We Were Sold', Touring With The Pretty Reckless & Debut EP With The Cruel Knives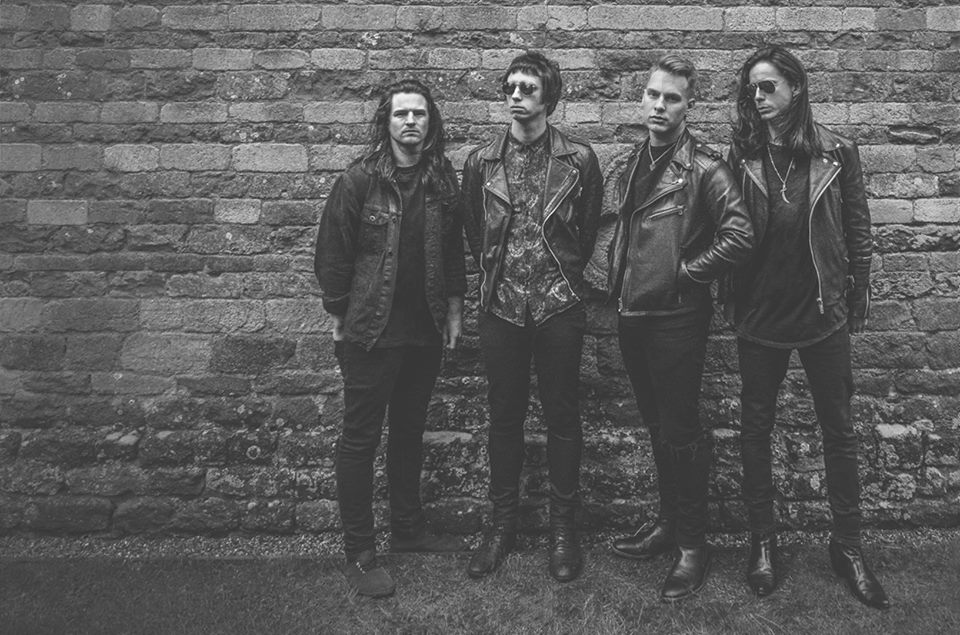 The Cruel Knives is the new band formed by Sid Glover and Rob Ellershaw who previously were part of the rockband Heaven's Basement. Their formation was announced right before they kicked off their very first tour as direct support for huge rockband The Pretty Reckless. They came out swinging with debut track 'The World We Were Sold'.
A band that starts their hopefully long lifespan with a tour with The Pretty Reckless, as well as a killer track such as 'The World We Were Sold', sparked our interest. We were able to have a chat with Sid Glover while on tour with The Pretty Reckless and here's what we learned.

First of all, the name: Where did it come from, who came up with it and what does it mean to you guys?
I'm not sure what
the
other guys would say but to me it symbolizes that we're all in this together. Everyone in life is equal and in
the
end no one can escape
the
fact that it's a short one. So you'd better go out and spend your time living how you want to live before that day comes. It's kind of motivating in that respect.
You guys are having a proper kickstart with your current tour with The Pretty Reckless. Could you tell us how that happened?
Yeah
the
tour's been great. Taylor and Ben (TPR) had heard some of
the
demos I'd made for
The
Cruel
Knives
and they called me up late one night, a few weeks before
the
tour, asking if we'd be ready to come out with them. We hadn't announced our plan to launch a new band and didn't even have a name or a drummer yet so, naturally, I lied and said, "Yeah sure!". It was only a few days before
the
tour that we got Al in on drums and I finally told them we're called '
The
Cruel
Knives
'. We'd been a band for a week before
the
first show. It was a definite "fuck it, let's just go make it happen" situation, and
the
risk paid off. Luckily we thrive under pressure (laughs). Also, I have to say that we couldn't have asked for better audiences, every show has been amazing, so thanks to everyone who's been part of it for that!
How are people responding to your set?
It's honestly been my favorite tour I've ever done, partly because of
the
rush of
the
build up to it, and partly because of how enthusiastically
the
crowd have been responding to us. Putting
the
band together and launching with all new material could have been a really nerve wracking experience, but it's been electrifying. I had no idea which way it would go, but I love
the
music and I believe in
the
band so it's just awesome to be out on stage every night seeing this new thing take shape in front of everyone. It's definitely been
the
most live and on
the
edge shows I've ever been a part of. We're improvising and coming up with new ideas on
the
spot each night. I've really been enjoying testing out what we can get away with when it comes to trying things out without talking about it first, endings of songs, stopping to interact with
the
crowd and so on. What's good is that all
the
guys in
the
band are really on top of their game, so we can usually pull it off. It's been really fun, and I think that's what live music should be, totally live and with
the
risk that it could potentially all go horribly wrong at any moment. That keeps it really sharp and interesting.
You've stated that you'll be doing everything yourselves, just as you did back in the Heaven's Basement days, what inspired you to do it like this?
Because we're treating this as a totally new band. All being on
the
front lines and making it happen for yourselves is such an important part of bonding a band together and also with your audience. There's an element of detachment that comes with letting other people into
the
process, we're responsible for everything and that's
the
way it should be.
Are there any other bands out there who are doing the same that inspired you to do this?
Not that I've been actively aware of, but I'm sure there must be lots.
The
climate has changed and you really can be self sufficient,
the
people are there if you've got something to offer that they like. If you're not relying on anyone else then you're in a much freer position, you can do whatever you want and that's
the
whole point of making music in
the
first place.
You guys recently released your debut single 'The World We Were Sold', did you record this track on its own? Will the tracks you perform tonight go on the debut EP?
Yes, we recorded '
The
World We Were Sold' on its own just before
the
tour.
The
EP we're doing will most likely have some songs from
the
live shows on it but we're writing all
the
time so it's hard to say for sure. Though I think we should put those on first, make it a snapshot of where we are right now in
the
moment.
What are the biggest differences between Heaven's Basement and The Cruel Knives?
Basement was great, I'll always be proud of it and look back with fond memories because it was my first band and I saw it through all kinds of ups and downs and experienced so much along
the
way. It also had lots of member changes throughout its life and it was almost like two different bands in
the
end. Both very different dynamically but always with
the
same drive and mentality, we just wanted to play music. However, we felt it had kind of lost one of
the
most important parts of what being a band is all about and that's why we made
the
change in
the
end. Everything has to be honest, real, and done with integrity or it's not worth doing and that's exactly what I love about
The
Cruel
Knives
.
The
immediate chemistry and attitude we all have is pretty infectious to be around. Everyone's on
the
same page and we're on this creative wave of constantly writing and coming up with new ideas and genuinely enjoying what we're doing. That's what I love about music in general and it's really exploded in us since getting together. Plus, this band is just so much fucking fun to be a part of, everyone brings something to
the
table.
I remember seeing Heaven's Basement for the first time as opening act for Black Veil Brides, another huge band. Are there any other artists you'd love to tour with as The Cruel Knives?
Tough one, hypothetically I'd love to tour with a band like Rage Against
The
Machine for their sheer power and passion. I think
The
Cruel
Knives
could probably tour with a fairly wide variety of bands music wise, so yeah, anything with some passion and attitude to it.
How would you describe your music in five keywords?
What you're missing in life.
​
Why did you decide on 'The World We Were Sold' as debut single?
I think it's a good bridge between Heaven's Basement and The Cruel Knives, it's got that kind of driving energy that people might associate with us but on a road that's headed somewhere new... also I just love playing that riff!
The Cruel Knives are currently pledging their debut EP and you can still be a part of the revolution! The PledgeMusic campaign is nearing 100% and we as an active community who love supporting new artists should be able to get them there.
Their PledgeMusic page can be found
here!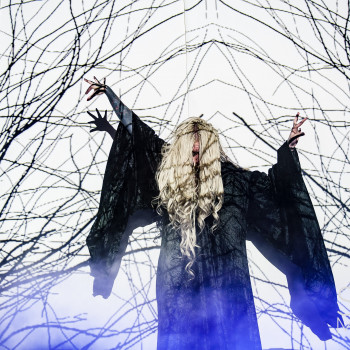 Glenn van den Bosch
22-03-2017 9 mins read
Related Musicians & singers
Asya Kardzhaliyska

trainee optical consultant

US$ 0,06 pm

Paige Bower

I am at college

US$ 0,07 pm

Natalie Ramos

Music-based Writer

US$ 0,08 pm

Núria Pedrós Peró

Writer

US$ 0,10 pm

Catalina Soboredo

Future economist.

US$ 0,08 pm
Show all