There Will Be No More Chapters To 'The Haunting' Series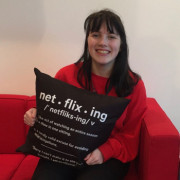 Eva van den Bosch
29-12-2020 2 mins read
When 'The Haunting Of Hill House' dropped in 2018, it immediately was a massive hype, especially when a second season was announced not long after its release.
The second season would be about a different story and thus, 'The Haunting' series was born.
READ MORE: Jordan Peele Reveals Next Movie Is Even Scarier Than 'Us' And 'Get Out'
When the second season, 'The Haunting Of Bly Manor' was released and featured many of the same stars from 'Hill House', people were hoping this series would be similar to 'American Horror Story', which has been going on for 9 (soon to be 10) seasons and a different story every time.
However, it now seems that fans would have to wait a little bit longer for a new 'The Haunting' story, if there is even ever going to be one.
Mike Flanagan, the creator of the series, has revealed that there are no current plans for a new chapter as he already has a full plate of other projects for 2021.
READ MORE: 'Insidious 5' Has Been Announced With Familiar Faces Returning
However, the words 'never say never' were used, which keeps the hope alive!
Check out what he said below and share your feelings and thoughts with us on our social media!
At the moment there are no plans for more chapters. Never say never, of course, but right now we are focused on a full slate of other @intrepid projects for 2021 and beyond. If things change we will absolutely let everyone know! https://t.co/WkkSwsnFlm

— Mike Flanagan (@flanaganfilm) December 23, 2020