Tom DeLonge About Blink-182': "It's Not Like I Walked Away. If I Wanted To, I Could Be Back In A Period Of Days"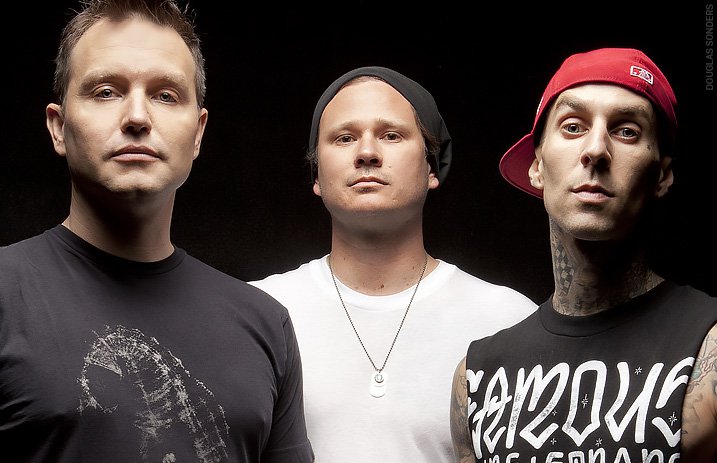 Blink-182 continued without Tom DeLonge a few years ago and found his replacement in the co-vocalist with Alkaline Trio's Matt Skiba. Eventhough his absence in Blink-182, Tom DeLonge has been busier than ever with his science, universe & UFO research. In addition, he has also been busy working on book and film projects and is basically busier than ever.
In a recent interview with
San Diego Union Tribune
, Tom DeLonge was asked about his relationship with Blink-182, whether he misses being in a band and if he would ever go back.
He stated that if he wanted to and if it would make sense, Tom DeLonge could return to the band in a period of just a few days. In his exact words:
"Blink is in my DNA. I talk to Travis (Barker) quite a bit and we try and figure out how and when it's going to make sense.
It's not like I walked away. They have someone doing my job for me. It's just that I'm so busy. If I wanted to, I could be back in a period of days."
When asked about whether he misses the band aswell as being in a band, Tom DeLonge shared the following:
"Oh, yeah, I miss the relationship we had, and the growth, and the crazy times. But I don't miss the grind. Like, every band has a grind, so you have to love it so much that you tolerate the grind. And, being on tour was such a grind. I didn't love it enough; it was too much disruption for me. And playing the same songs every night and moving your body (the same way) with your guitar, it felt like you were 'vogue-ing,' like you were faking it. 'Here's the same song again — 1, 2, 3, 4!' I felt like a robot.

That's when I said, 'I need a break.' But, now, the grind to announce what we will be announcing soon and to do these books and the movie is unreal! And this is by far the biggest thing I've ever had in my life. It's way bigger than (anything) I ever had with the band. It's exciting and stressful, not only because of the enormity of it, but because of what I know."
For now however, it appears that Tom DeLonge will be busy enough with his book with 'Sekret Machines: GODS' which will release this week.
Would you like to see Tom DeLonge back in Blink-182?
What are your thoughts on what he's currently doing?
Let us know on social media or in the comments!

Glenn van den Bosch
08-03-2017 3 mins read
Related Musicians & singers
Asya Kardzhaliyska

trainee optical consultant

US$ 0,05 pm

Amy Stevens

Student

US$ 0,10 pm

Gael A

School

US$ 0,08 pm

Bailey Dupuis

Writer

US$ 0,08 pm

Natalie Ramos

Photographer/Writer

US$ 0,08 pm
Show all