Tom Holland Might Get Six Movie Spider-Man Deal From Disney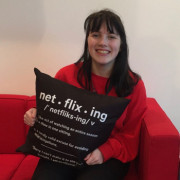 Eva van den Bosch
14-07-2020 1 min read
Remember that time when it looked like Spider-Man would be removed from the Marvel Cinematic Universe?
Well, that seems like forever ago as Tom Holland is currently in talks with Disney to get a six movie Spider-Man deal.
According to We Got This Covered, close sources claim that Disney is offering him three standalone movies and three films outside of the Spider-Man saga.
They said that Disney wants to tell Peter Parker's whole story, from high school to adulthood.
Are you excited for more Spider-Man and more Tom Holland? Let us know!