Touring With Melanie Martinez, Future Plans & More With Alvarez Kings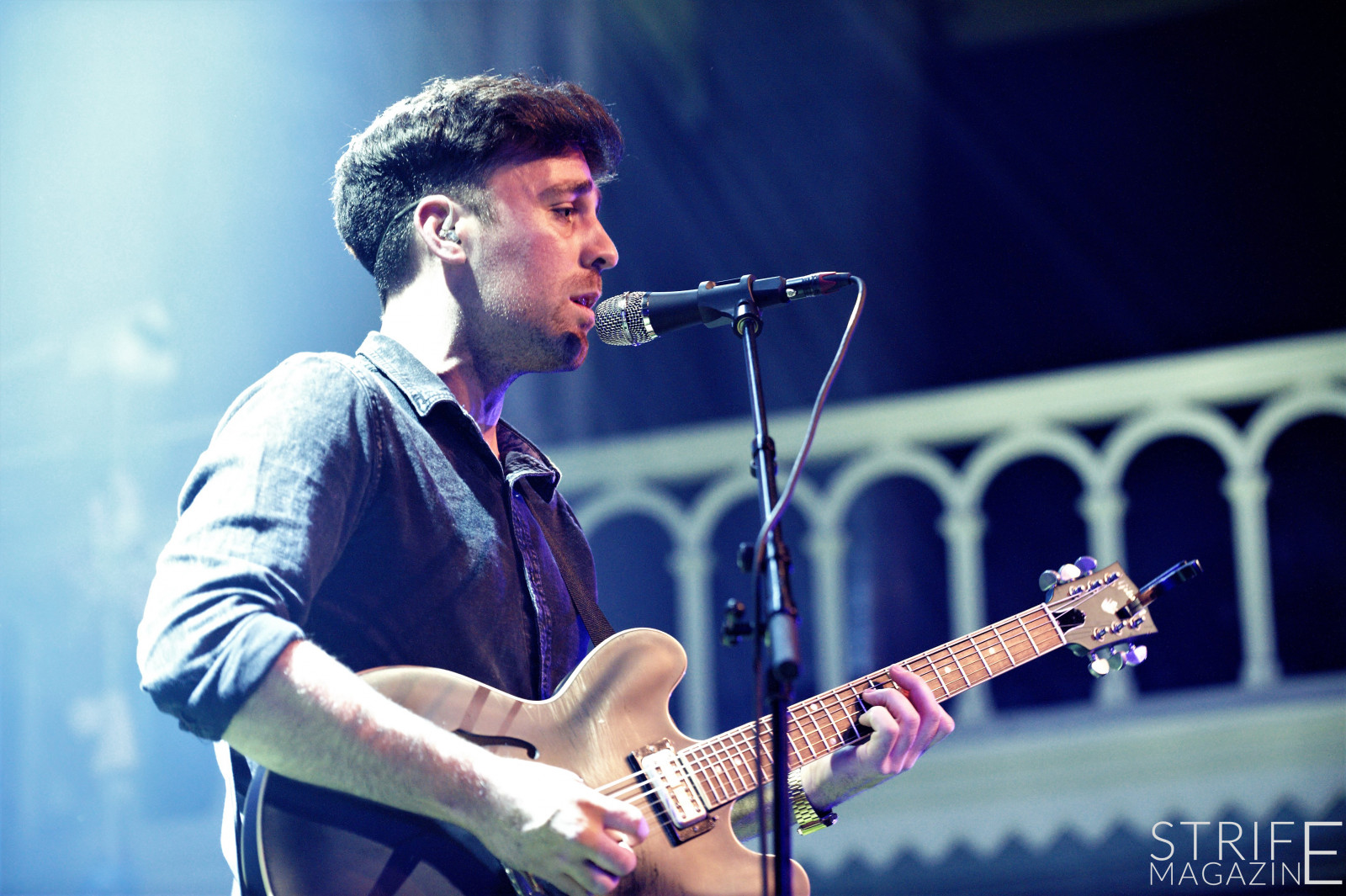 Alvarez Kings accompanied Melanie Martinez for the second time through Europe in November.
On this tour, they also made a stop in Amsterdam to perform in front of a sold out crowd in the beautiful venue Paradiso.
While they were here, we had the chance to chat with the entire band consisting of Simon Thompson (vocals), Paul Thompson (Bass, Keys & backup vocals), Sean Parkin (Guitar & backup vocals) and Richard Walker (Drums, Samples & Pads) to discuss their upcoming record, touring with Melanie Martinez again and various other topics.
As it was their second time performing in Amsterdam in front of a Melanie Martinez crowd, it became clear they made some fans the first time they came around. Many of the fans were singing and dancing along to the songs Alvarez Kings had to offer. Their sound appeals to a wide audience and will absolutely do well on bigger stages aswell. Check out the discussion we had with the guys & make sure to listen to their songs when you have a minute!

This is your 2nd tour in Europe as opener for Melanie Martinez. How has it been so far and what made you do it again?

(Simon): It is actually our third tour this year in total with Melanie. She's never had the same opener on her shows more than once so it has been a real honour to be asked back a third time.
(Paul): The shows have all been sold out and we've played to some of our biggest ever crowds so that's why we couldn't turn down a crazy tour like that. Our fanbase has grown significantly since touring with Melanie.


You recently did a UK headline tour. How was that in comparison to opening for Melanie? Which one do you prefer?
(Sean): There's reasons to love both. Our sound is meant for the bigger stages and it's a challenge winning a new crowd over. But the great thing on our headline tour was the fact that it was people paying to come and just see us.
(Rich): It was very humbling, not to mention the intimacy you get performing in these smaller venues with your fans.
---
For the people who haven't heard your music before how would you describe your music in 5 words?
(Simon): Anthemic melody driven indie pop.

You guys are releasing your debut album in 2017. Could you tell us something about the progress so far?
(Rich): All the album has been fully recorded and mixed now and we are very proud of the finished product. We recorded all of it in 3 weeks with Carlos De La Garza in LA and I think soaking up some of that LA lifestyle has definitely influenced the vibe of the music.
(Paul): So far we have released a sort of teaser single for the album. A song called Cold Conscience. And then we'll be releasing another single this year. We haven't got a definite release date for the album yet but you can expect it early next year.


You recently released a new single called 'COLD CONSCIENCE', any particular reason why this track was chosen as a single.
(Simon): We feel it's the most accurate representation of the album as a whole. It's one of our favourite tracks and live the audience's response has been incredible.

Besides from Melanie Martinez you've toured the globe with big names such as Echosmith and PVRIS. Is there another band or artist you would really like to embark on a tour with?
(Sean): We are all a big fan of Foals so fellas, if you are reading this drop us a line! Every album they've released have been on repeat on our tours backstage. Love their style.
(Simon): We also like to aim big so who better than Coldplay for a stadium tour? Like we mentioned previously, our album has a huge soundscape that is tailored made for the bigger stages.

Besides for the album what can we expect from you in 2017?
(Paul): A huge amount of touring and festivals. Hopefully some iconic TV performances like Jools Holland / Letterman but let's see, fingers crossed!
(Sean): We can't go name dropping any further support tours as yet but expect us to be heading all around Europe, USA in the spring. Keep up with us on social media to find out when we're nearest you.


---
Stay tuned for more as Alvarez Kings said above!
Give the guys a thumbs up on Facebook right
here
and jam their latest track 'Cold Conscience' below!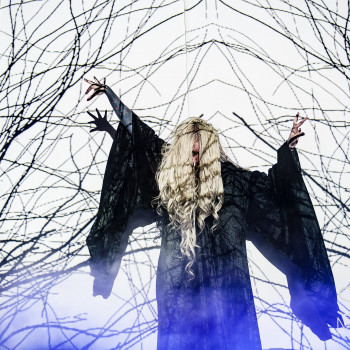 Glenn van den Bosch
03-12-2016 6 mins read
Related Musicians & singers
Núria Pedrós Peró

Writer

€ 0,08 pm

Paige Bower

I am at college

€ 0,06 pm

Natalie Ramos

Photographer/Writer

€ 0,05 pm

Catalina Soboredo

Future economist.

€ 0,05 pm

Asya Kardzhaliyska

trainee optical consultant

€ 0,05 pm
Show all