Twenty One Pilots' 'Blurryface' Titled Number One Rock Album Of This Decade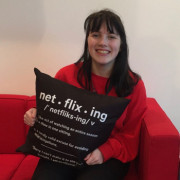 Eva van den Bosch
15-11-2019 1 min read
With this year almost coming to an end, and therefore also the decade coming to an end, a lot of charts are naming their top albums, songs, movies, etc. of the 10s.
Now, Twenty One Pilots' 'Blurryface' has been named the number one rock album. No, not just by us, by Billboard!
Since its release in 2015, the record has been sold over 6.5 million times worldwide.
Do you have the album at home and are you going to listen to it before 2019 ends? We sure are!