VIDEO: Brendon Urie & Tyler Joseph Reportedly Working On Heavy Music Together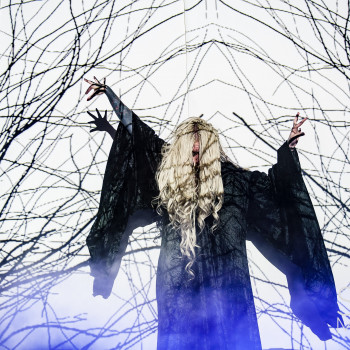 It hasn't been too long since Brendon Urie revealed in a livestream that he was interested in working on a metal project. In a livestream following this revelation, Urie even played a clip of the track "The Calendar" reworked as a heavy metal track and it did not sound half bad.
It appears that Urie found a label mate to work on heavy music with, as he has teamed up with Twenty One Pilots frontman Tyler Joseph to create music outside of their usual style.
Tyler Joseph is known to be a good screamer, and the very select amount of screams he does let out on Twenty One Pilots tracks are popular among the fans. "Goner" for example, from the album "Blurryface", ends in a semi-scream from Joseph that also sounded incredible live on the Emotional Roadshow tour cycle. The popular track from "Vessel", "Car Radio" also features some screams, which again - are favourite among fans.
Given the circumstances, it makes sense that the two immensely popular frontmen will team up to create some heavy music together. The two were seen in the studio together, and a small recording of their session was posted on the internet. You can check out the small snippet that was recorded right
here.
Latest Articles
Show more
Instant contact with Musicians & singers
Music
I'm the ONE
who loves music!
Retail
I'm the ONE
who goes to every concert I can.
Writer, Music Lover
I'm the ONE
who loves My Chemical Romance, fiction, grammar, and being a friend.
Photographer, editor, writer & entrepeneur
I'm the ONE
Passionate and knowledgeable in anything music related!