Vocal coach and online lessons
Do you want to learn to sing or use your voice better during on stage presentations with the help of a vocal coach? If you've never sung with or for someone before, it can be a big step to take singing lessons in a group.
And if you want to learn to use your voice better for your presentations, you probably don't necessarily want to raise your voice in a singing group either. Through CallTheONE you can get lessons via a private live video connection with experienced vocal and singing lesson coaches.
Everyone can learn to sing and make better use of their voice thanks to remote lessons via TheONE. Start your first lesson today and notice the difference right away.
Online lessons for beginners and professionals from a vocal coach
Professionals and beginners can benefit from the online lessons via video calling from a vocal coach. Find your best match and give the vocal coach a call. The first minute is free o it's worth a try.
Why can one person sing nicely and another not? This has everything to do with technique and practice. Of course, aptitude plays a role, but only for the part of whether you can ever and easily score a number 1 hit.
Anyone can learn to sing at the level that it is pleasant for others to listen to. Voice and singing lessons coaches can sometimes improve your voice in one or a few lessons to the level that you dare to speak or sing in front of an audience.
Online singing lessons coaching via a live video connection
Through TheONE you can get singing lessons where and when you want. You can also contact a singing lesson teacher to ask if you are good enough to perform. They know the voice and breathing techniques to get the most out of your voice. Ask for help and they will be there for you instantly.
The advantage of online vocal lessons via TheONE
Complete privacy where no one else hears you except you and your vocal coach.
You pay per minute and the first minute is free. No subscription fees!
Vocal coaches come from all over the world and speak your language.
From jazz to classical and pop, there's always a vocal coach who knows your favorite style of music.
What can you learn during online vocal lessons?
For beginners or advanced vocalists, the basic techniques of singing are essential and can be learned through online vocal lessons. Singing solo, singing together in a choir or singing along with a band can all be learned.
What can you learn with singing lessons coaches via TheONE?
Read notes (basic)
Sing along to a rhythm
Hear a melody and sing along
Singing together in a choir
Sing solo
Sing along with band music
Online vocal coaching can evoke shame or fear
You should never be ashamed of your level of singing or your use of voice. It has everything to do with technique and the singing teacher is there to teach you that technique.
Common reasons for wanting to sing, but not daring to take singing lessons have to do with how you experience your own voice. This does not mean that you do not have a beautiful voice!
4 reasons why people fear vocal coaching
You've once been told that you can't sing
When you hear your own voice, you don't like it.
You're afraid of rejecting the singing lesson coach
You believe you'll never learn to sing anyway
Anyone can learn to sing! Try it today and notice the result immediately.
Voice coaching | Melody and pitches during public speaking
A voice can move you and take you into a story as if you had been there yourself. Of course, you need the right text, but proper use of your voice can make even a less good story interesting.
Vocal coaches at TheONE can teach you how the height of your voice and the melody with which you speak can make more impact on your audience.
Did you know that Martin Luther King told his speech "I have a Dream" dozens of times without much impact? Only after the umpteenth time, he managed to convey his famous speech in such a way that all listeners really went into ecstasy.
Call a vocal coach via TheONE today to improve your voice. You pay per minute and the first minute is free.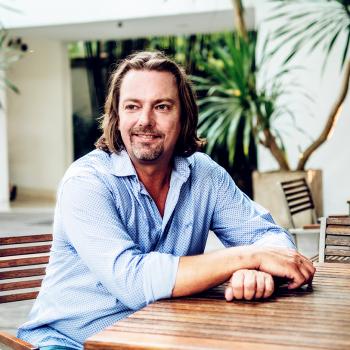 Ben Steenstra
4 mins read
Related articles
Show more
71 vocal coaches available
Ricardo Manrique

Writer, musician

US$ 0,15 pm

Thomas Birch

opera singer

US$ 0,25 pm

Lelethu Ntwanambi

I am a writer

US$ 0,25 pm

Francis Mushwana

English teacher

US$ 0,33 pm

Luke Wilson

English teaching

US$ 0,85 pm

Chantelle Ngarize

University studies

US$ 0,17 pm
Show more