Watch Billie Eilish Sing Avril Lavigne, Miley Cyrus, P!nk & More In Song Game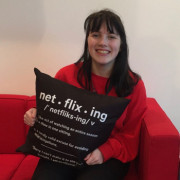 Eva van den Bosch
08-09-2019 1 min read
Billie Eilish sat down with ELLE to celebrate her cover with the magazine.
When she was there, she played the game "song association", where the playing artist must think of a song that features the word that's given within ten seconds.
She sings songs from Avril Lavigne, Miley Cyrus, P!nk, Radiohead & more.
Also a few songs from her own feature the given words.
Check out the video below and let us know your thoughts by rating this article at the bottom or by commenting on our social media!