Waterparks Release New Track With Music VIdeo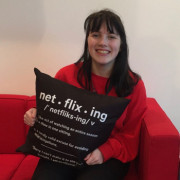 Eva van den Bosch
25-09-2019 1 min read
Waterparks have released a brand new track.
The track is called "High Definition" and is one of the so far five tracks that have already been released off of their upcoming record "Fandom".
The record will be released on the 11th of October via Hopeless Records.
The track comes with an accompanying music video
Check out the new track and music video below and let us know if you are excited for the new record by rating this article or by commenting on our social media!