Waterparks Play "Turbulent" Live For The First Time At Slam Dunk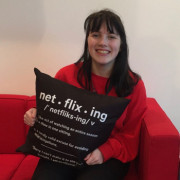 Eva van den Bosch
26-05-2019 1 min read
Waterparks released their brand new and highly anticipated track "Turbulent" earlier this week.
Considering they were at Slam Dunk festival this weekend, it is no surprise that they have performed it live there for the first time.
A lot of fans were very enthusiastic about it, hence the many fan-shot footage of the track, which you can check out below.
Don't forget to share your thoughts with us on social media or by rating this article below.