We Had A Chat With The People Behind The Brilliant Energetic 'Heathens' Cover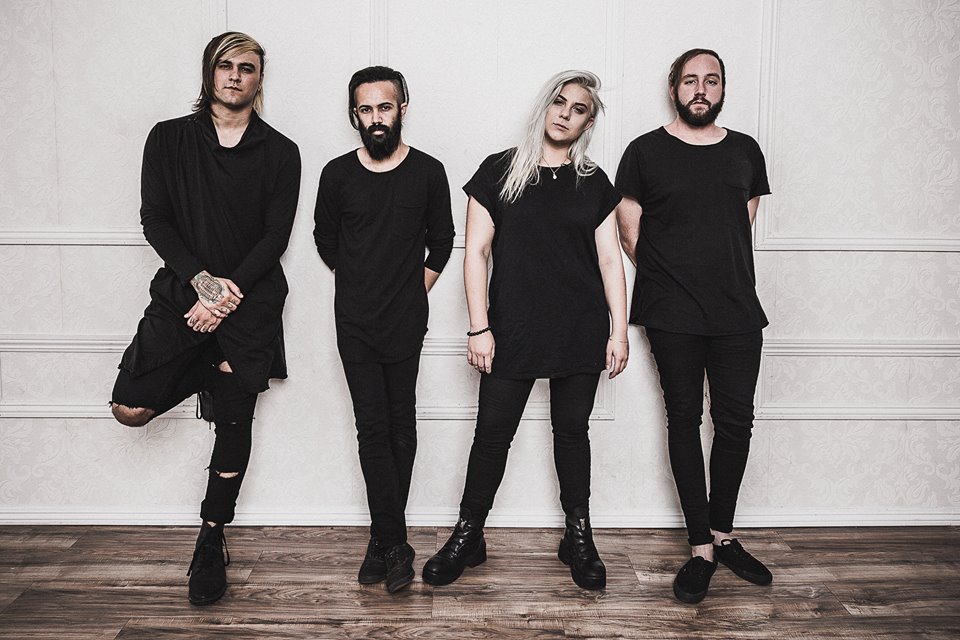 Meet RVLS: The band that gave you the most energetic 'Heathens' cover you'll ever hear.
RVLS are made up by Kalie Wolfe - Vocals, Justin Wells - Guitar, Sebastian Chamberlain - Bass, Micket Woodle - Guitar and Christian Lee - Drums and besides their 'Heathens' cover, have plenty of original tracks that will blow your mind just as well as the cover has.
They've currently released one EP and are hard at work on their debut album which will release somewhere next year.
As we've already established contact with a few of the band members, we figured we might aswell ask frontwoman Kalie Wolfe a few questions about their cover, the band and the upcoming album.
Here's how that went:
There's an album on it's way, can u tell us something about that?
I can't say much, but I can tell you one thing : It's great. We took a lot of our favorite influences to write it. We also spent a VERY long time writing it and its something we are all very proud of

From the many songs you could have covered, Why 'Heathens'?
It just felt right, when I suggested covering it, Micket went to his computer and got it back to me within an hour or two. It just clicked. Plus Cody Stewart did an AWESOME job mixing and mastering it, we are so estatic on it.

What does your name mean and how did u come up with it?
It was in a list of random names we all came up with. We almost were Dreamers and everyday I'm thankful it isn't that haha. We originally were called Rivals, but there was another band who had it already copy written so we had to change it. We came up with RVLS in 2014.

To people who haven't heard your music before, how would you describe it in 5 words?
Energetic. Crazy. Powerful. Emotional. Loud.

What made you decide you want to be a musician?
I actually taught myself to sing, I taught myself everything I know actually, from the business side ( I do our marketing, booking, graphics etc} All self taught. I always knew I had a talent of singing but didn't really try to do anything with it till I was about 18. I spent a few years doing pop and then realized I just love rock too much. So here I am now, in RVLS haha.

What are your plans for the next couple of years?
Finish our record, release it, film videos, tour, tour and tour! We wanna get our name out there, meet as many people as we can and eventually play huge venues!

Many people have noticed your appearance as a band looks a bit like PVRIS', are they indeed an inspiration for you guys? Actually our biggest influence is Bring Me The Horizon, also 30 Seconds To Mars, Their dark style and heavy tones with synth is what a lot of our new record is based off of. A lot of people automatically just assume every band with a front woman is just some rip off of some other band thats bigger with a front woman. Which personally I think needs to stop. We aren't Paramore and we aren't PVRIS. I don't see people doing that with male vocalists very often. Front - Woman isn't a genre.

What other bands or artists have inspirated you the most?
30 Seconds To Mars Bring Me The Horizon Justin Bieber Demi Lovato The Neighborhood is a big one for me
RVLS are just at the beginning of their journey and armed with talented musicians, crazy liveshows and a whole lot of energy and dedication, make sure you don't sleep on these guys.
Jam the 'Heathens' cover below and give them a thumbs up on Facebook
here.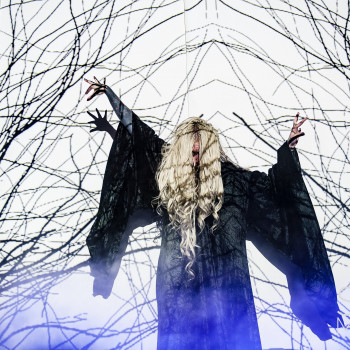 Glenn van den Bosch
04-10-2016 4 mins read
Related Musicians & singers
Rosa Todd

Student

US$ 0,07 pm

Amy Stevens

Student

US$ 0,11 pm

Natalie Ramos

Music-based Writer

US$ 0,08 pm

Melanie Gomez

Music Journalist /

US$ 0,33 pm

Gael A

School

US$ 0,08 pm
Show all