What Has Been Vans Warped Tour's Worst Day? Founder Kevin Lyman Shares It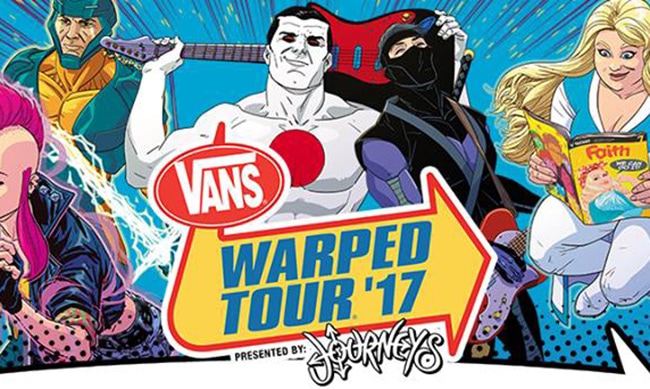 In a recent interview
Alternative Press
had with Kevin Lyman, founder of Vans Warped Tour, they asked the founder of the biggest moving festival in the scene what has been the worst day Vans Warped Tour has ever had.
Lyman opened up about the worst day, which occured back in 1997.
On the day it all went wrong, Kevin Lyman went home halfway through the day, at which point chaos begun.
Read about Lyman's experience below:
"The worst day Warped ever had was the day I didn't show up. It was 1997: We were in Lawrence, Kansas, and I decided I could leave halfway through a show, maybe miss the next show and come back. I didn't think I had to be there every day, so I headed home to the airport. By the time I landed, my phone was ringing nonstop. Deftones had lit some fireworks in an outhouse. The person I had left in charge thought the right idea to fix it was to grab a forklift, pick up the outhouse and dump it in a river. One of the platforms the mayor of Lawrence had was to clean up the river, and on the front page of the Lawrence newspaper that day was a floating outhouse and a quote saying "Rock festivals will not be allowed in my city again."

The bands all went to St. Louis. At that point I was managing Less Than Jake, and we always had to deal with merchandise rates that the artist had to take. We were always trying to keep them down, but this promoter said the bands had to pay the promoter 30 percent of the money. So Less Than Jake and Pennywise decided they were going to set up a merch stand at a gas station across the street and promote all day to come by the gas station across the street and buy merch because "We're not gonna sell it at that fuckin' venue." Less Than Jake put up some fliers that were derogatory toward the promoter and the venue. Here I am at home, with our new baby and [my wife] Fran, and she's getting madder and madder. She finally got to the point where she said, "Get back out there, never come back while a show is going, because I can't deal with it at home."
​
Promoters had said that this tour was out of control, and we started having some shows cancelled. St. Louis played, but then we lost our Cincinnati show and a couple other things were going on. We were kinda like outlaws because we didn't have any money, we didn't have anywhere to go. Luckily, our friends in Buffalo had a venue that we could camp out behind and we took all the buses there and sat there for three days. The nicest thing was that it was behind an amusement park, so we got free passes to the amusement park. But it proves a point that I had to be at every show and that I had to be there all the time."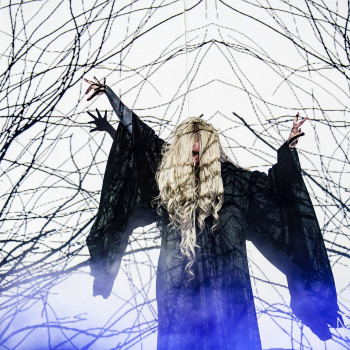 Glenn van den Bosch
21-06-2017 3 mins read
Related Musicians & singers
Natalie Ramos

Music-based Writer

US$ 0,08 pm

Asya Kardzhaliyska

trainee optical consultant

US$ 0,06 pm

Amy Stevens

Student

US$ 0,11 pm

Glenn van den Bosch

Photographer writer

US$ 0,28 pm

Gael A

School

US$ 0,08 pm
Show all