WhoHurtYou Release New Single, Announce EP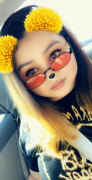 Sydney Rodriguez
22-10-2019 2 mins read
WhoHurtYou has released a new single and has announced their EP 'Stages' set for release November 1.
The duo comprised of All Time Low's guitarist Jack Barakat and Kevin Fisher released one of their most brutally honest tracks to date.
"'Not The One' is a song about rushing into intimacy with new people shortly after a breakup" the band shared on Instagram. "It's about spreading yourself too thin by moving on sooner than you should, all while wondering if your ex is doing the same."
WhoHurtYou has been very open on using their project as a means of healing and beating the stigma around mental health. The new track follows previous singles "Wish We Never Met" and "Nobody Wins" from the duo's upcoming EP Stages.
Stages is set to release early November containing 5 tracks all meant to help capture the pain of healing and trying to move on after a relationship.
You can catch WhoHurtYou at their first show in Los Angeles, CA on November 26, and as special guests on The Maine's fall tour The Mirror on November 27 and November 29 in Anaheim and San Diego.