Yellowcard Sue Juice WRLD For $15 Million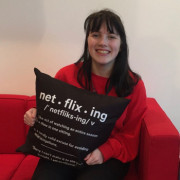 Yellowcard are suing Juice WRLD for $15 million.
The band is claiming that his track "Lucid Dreams" has plagiarised their track "Holly Wood Died", which is featured on their 2006 record "Lights And Sounds".
In their suit, they say that the track has taken "melodic elements" from their own track.
They are suing for damages in excess of $15 million and a "running royalty and/or ownership share" on future exploitations of "Lucid Dreams" and for damages from Juice WRLD's touring and other live appearances given the overwhelming success of the track launched the rapper's career and provided him "substantial opportunities to tour and perform around the world".
Stay tuned for more information!