YouTuber MrBeast Begins Campaign To Plant 20 Million Trees By 2020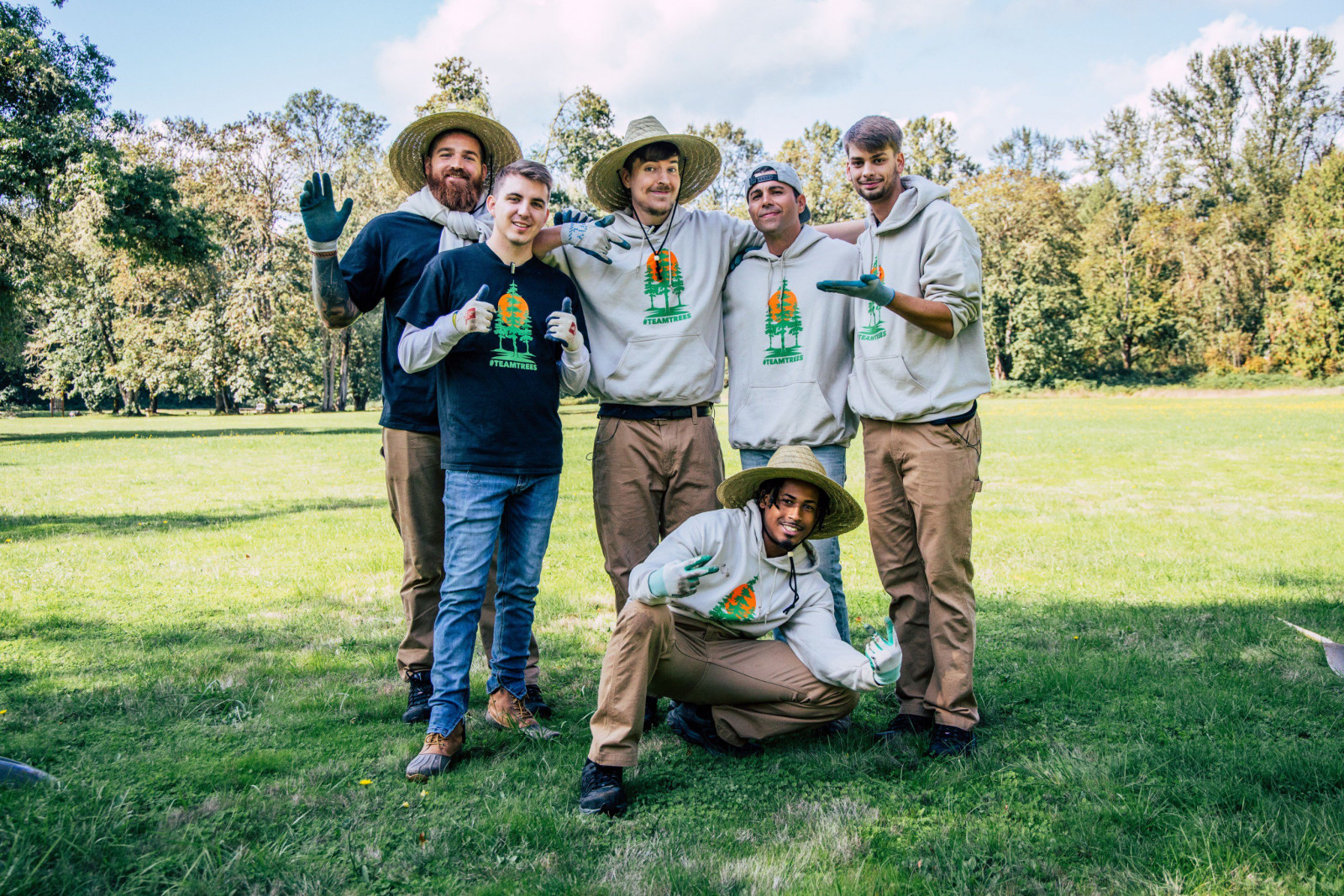 YouTubers are in the news again, but not for what you might think.
This isn't the first time YouTuber MrBeast, Jimmy Donaldson, is in the news. While he's been praised for his crazy projects like tipping a waitress with real gold bars to dropping $20,000 from a drone this is by far his biggest project yet.
A Reddit user started a petition 155 days ago for Donaldson to plant 20 million trees as a celebration for hitting 20 million subscribers. The petition gained momentum immediately with Donaldson getting spammed all across social media trying to encourage him to make it happen. After months of planning, the huge creator was finally able to put the plan in motion with TeamTrees.
On October 25, MrBeast posted a video explaining his plan to plant 20 million trees by January 1, 2020. Donaldson has teamed up with Mark Rober, an engineer who worked with NASA on the Curiosity rover designed to explore a crater on Mars, and the YouTube community marking the biggest collaboration on YouTube thus far.
How is he making this happen? The creator is reaching out to his community to donate $1, and for every dollar donated a tree will be planted. The team is working with the Arbor Day Foundation, a nonprofit conservation and education organization that will be managing the planting of the trees. The foundation is the largest nonprofit organization with over one million members.
TeamTrees is trending worldwide with people of all kinds making donations, and has already garnered over a million donations! Donaldson was the first to donate $100,000, and his partner Rober donated a whopping $50,000 totaling up to 150,000 trees!
Famous makeup mogul Jeffree Star tweeted, "This is fucking incredible! I just gave $50,000 to plant 50 thousand trees 💚 Spread the word and help our planet 🙏🏻" Star isn't the only creator to donate! Popular gaming YouTube LazarBeam, Lannan Eacott, also making a donation for 10,000 trees! #TeamTrees is bringing creators of all kinds together to help save the planet!
TeamTrees is trending worldwide with people of all kinds making donations
At the time of writing this article, #TeamTrees has gained enough donations to plant 2,022,560 trees! You can watch Donaldson's video below for more information! Get involved now at teamtrees.org and make a donation today! Let's save our planet and plant some trees!

Sydney Rodriguez
26-10-2019 3 mins read
Related Musicians & singers
Natalie Ramos

Music-based Writer

US$ 0,08 pm

Asya Kardzhaliyska

trainee optical consultant

US$ 0,06 pm

Rosa Todd

Student

US$ 0,07 pm

Amy Stevens

Student

US$ 0,12 pm

Melanie Gomez

Music Journalist /

US$ 0,33 pm
Show all