Yungblud Releases New Version Of 'Parents' With Verse Written & Sang By Fan
Yungblud has released a new version of 'Parents' featuring a verse written and sang by a fan, Chloe Noone from Liverpool.
A few weeks ago, he started his own Duet trend where he asked fans to sing their own verse to the instrumental.
He loved her version so much, that he decided to let her record it at Parr Street Studios.
Check out the video telling her here: (Article continues below)
chloe is 19 years old! her verse just jumped out of the screen and especially right now what she is talking about is somethin people rly need to hear! i couldn't wait to release a song with one of you it was always gonna happen! PARENTS feat. Chloe noon out now! (link in bio) 🖤 pic.twitter.com/fk0Ew2Ue4Z

— YUNGBLUD's on mars (@yungblud) March 17, 2021
When asked about the new version, he had the following to say: *_"Parents is very much the anthem for my fan base and when I saw it was re-emerging on TikTok I asked them if I should get an artist to remix it and who should that artist be. Then it occurred to me, this song is about us, it is a celebration of individuality and a celebration of the determination of my generation so i thought **** it I'm gonna release a record with one of my fans because this song is about my fans. I found Chloe Noone, a 19-year-old from Liverpool who in her verse is singing so passionately about equality for women, it just jumped out to me and especially right now is something people need to hear!_* *_I love Chloe and her family are amazing, I can't wait to bring her out on stage to sing it with me. YUNGBLUD is about destroying the barriers between me and my fan base, we are one!"_* **READ MORE:** [KSI, Yungblud & Polo G Release Collaborative Song 'Patience'](https://www.calltheone.com/en/musicians-singers/ksi-yungblud-polo-g-release-collaborative-song-patience) Chloe added: *_"This whole experience has just been surreal. I have been a fan of YUNGBLUD for a while now but I never expected my verse in the 'Parents' duet to get much attention let alone being called up by YUNGBLUD and asked to feature on the track. I honestly thought it was going to be a very long time before I was part of something this professional and legitimate._* *_"I'm so grateful to YUNGBLUD and his whole team for making my dream of being an artist see the light sooner than I expected. Thank you from the bottom of my heart!"_* Check out the new version below and let us know what you think of it!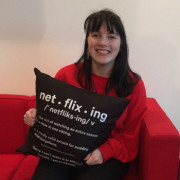 Eva van den Bosch
17-03-2021 3 mins read
Related Musicians & singers
Rosa Todd

Student

US$ 0,07 pm

Amy Stevens

Student

US$ 0,11 pm

Natalie Ramos

Music-based Writer

US$ 0,08 pm

Melanie Gomez

Music Journalist /

US$ 0,33 pm

Gael A

School

US$ 0,08 pm
Show all