Learn to play an instrument
Learn to sing or write songs
About Strife
We are Strife Magazine, an online magazine who's focused on the alternative music scene. Everything from Punk to Deathcore, if there's news, we'll cover it! News is not all we have to offer! We'll review newly released albums, photograph and review great gigs, have awesome interviews with your favorite bands & we'll have a lot of giveaways with music, tickets & merch!
We'll keep you up-to-date on: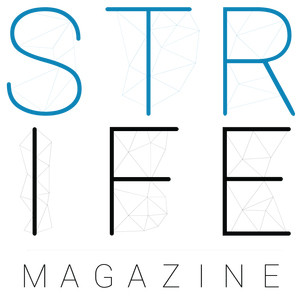 Our mission
We at Strife Magazine are all very passionate about the alternative, rock & metal music industry/scene and are eager to keep this industry as alive as we possibly can. We do this with posting about your favorite bands, as well as introducing you to wonderful new bands who have the potential to be tomorrow's festival headliners. We believe that with finding a fine balance between posting about already established bands as well as new ones, we can keep our readers entertained, involved and will contribute to the well-being of the music scene we all know and love.
​Thanks for helping us keep the music alive and kickin'!
Contact us
If you're a publicist, a new band or you know an amazing band we should feature?
Feel free to e-mail us at strifemagazine@gmail.com at all times! Are you a writer or photographer and would love to write something or photograph a gig for us, you as well are more than welcome to reach out to us at strifemagazine@gmail.com. Or you can video call us on TheONE:
Contributors
Wonderful people that have contributed to the content on Strife Magazine: Joep Mussert, Laurie Cromwell, Veronika Valachová, Hannah Smith, Samia Mirza, Ashley Weltner, Franziska Zeiger, Allie Mischen, Kenneth Zuniga, Charlotte Robinson, Brenna Nelson, Natalie Claro, Nathan Sartain, ​Charlotte Hardman, ​Rasmus Jersborg, Amber Eccles, Lotte Vanwezemael, Melanie Gomez, Nick White.
Call a Strife Ambassador
Paige Bower

I am at college

€ 0,06 pm

Gael A

School

€ 0,08 pm

Bailey Dupuis

Writer

€ 0,08 pm

Natalie Ramos

Photographer/Writer

€ 0,05 pm

Amy Stevens

Student

€ 0,09 pm
Show more