Wellness coaches and experts
Do you have questions about yoga, meditation, the best sauna or other ways to bring your body and mind back into balance? Learn from the online wellness coaches and experts by contacting them via the Live Video Chat function.
Sometimes we live so rushed that we forget about ourselves. Unhealthy food, too much work or too little exercise do not contribute to conscious and balanced life. TheONE's wellness coaches and experts understand this and their passion is to get you back on track to get more balanced.
The online wellness coaches and experts all have their own specialization. One knows everything about different yoga styles and others can teach you how to meditate or do breathing exercises.
Every person has different needs. That is why you can contact the wellness coach or expert of your choice via the Live Video Connection and pay per minute. The first minute is free so that you get a first impression. After that, you pay for as long as you want the conversation to last. You can make video calls online via your browser or via TheONE expert app. You can download TheONE expert app in the Google App store or the IOS App store.
This is what the Wellness coaches can do for you:
different types of Yoga classes via the live video interaction
tips and advice about retreat centers around the world
tips about the best saunas
breathing techniques
learn how to live consciously
purifying your chakras
advice on how you can adjust your lifestyle to be more balanced
Wellness coaches with a passion to bring you back into balance
Through the live video chat, you can discuss together what suits you best to lead a balanced life again. Everyone wants to feel energetic and healthy. How you can achieve this can be discussed with the wellness coach or expert selected by you.
Some wellness coaches and experts have a background as life coach or yoga teacher This ensures that they can determine together with you how you become vital again from different angles. Because online wellness coaches and experts come from all over the world, there is always a coach who speaks your language.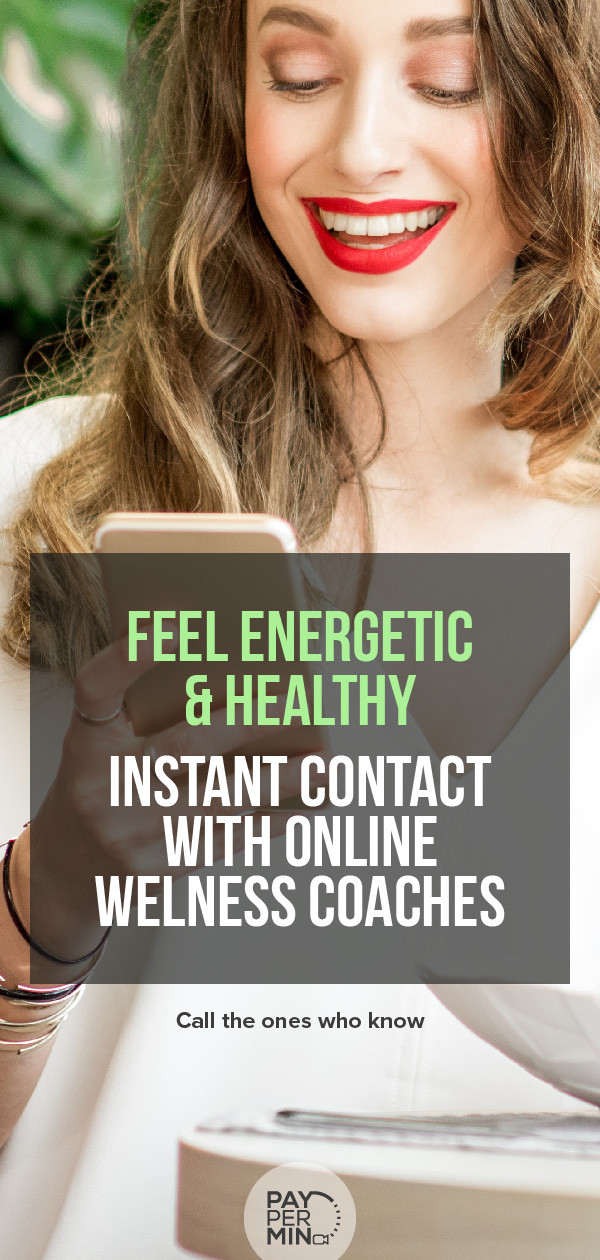 get the one in your pocket - download now