We're the ONEs to answer questions that are financially, law or tax related. If you are looking for a lawyer, financial advisor or a tax advisor, we're the ONEs to help you out through a live video connection.

It's easy to find your financial or tax advisor. Scroll the list or simply fill in your needs in the search bar. You can also find your advisors on the map. And when you select ONE of us, we're just ONE call away to be at your assistance.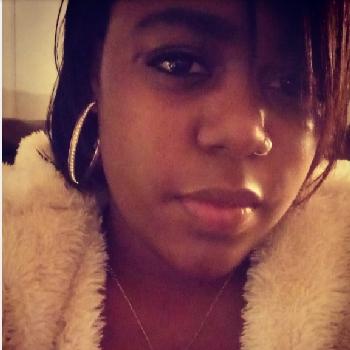 Lae'lynn Jackson
€ 0.20
PM
online
I'm the ONE from District of Columbia, United States
District of Columbia, United States
Languages: English
tax
legal issues
skin care
diet planning
washington
vocals
drawing
fried
baked
cold dishes
plants
flowers
personal trainer instructions
math
diet advices
Lae'lynn is available now
Call me
I'm the ONE Experience in HR, immigration, expattax , administration with fun personality.
Stockholm Municipality, Sweden
Languages: English
tax
insurance
stockholm
indian
indian cusine
indiandishes
careeradvise
friendship
english
mathematics
math homework
hindi
Parul will be available in 1 days 18 hours 53 mins
Call anyway
I'm the ONE who is the jack of all trades
Council of the City of Sydney, Australia
Languages: English
tax
paralegal
legal research
sydney
vienna
australia
exercise
diet
makeup
diet planning
html
css
microsoft office
piano
cooking chinese
Jennifer is available now
Call me
I'm the ONE from Bucharest, Romania
Bucharest, Romania
Languages: French, English
tax
bucharest
romania
strategy
startup
Sorin will be available in 7 hours 23 mins
Call anyway
Not all law, tax or finance related questions take hours to answer. Sometimes a small question will have a short answers. That is why the consultants, tax advisors, lawyers and financial advisors are instantly available through live video interaction. You pay them by the minute so you will never pay more than the answer is worth.

At TheONE people signed up to help you with all different kind of questions that are tax, law, finance or business related. The experts come from all over the world and can be instantly contacted. It the most easy, fast and cheap way to gain knowledge about any subject you have a question about. And if the person you selected doesn't meet you demands, just select another ONE who can answer your question.

With TheONE you can have all your advisors in your pocket. Simply download the app and when in need, push the "call me" button of your advisor. Instantly you get the answer you need without having to spend hours Googling.