Want to get in contact with TUTOR?
Just try it. You'll receive €5,- try out credits.
And the first minute is always free.
TUTOR FRANK
Tutoring, Homework help, Writing
I'm the ONE THE PERFECT TUTOR FOR YOU...
TUTOR is available now
donwload the app to call now
My areas of expertise
Teaching: #Assignments #english #Human Resource management #New Business Development #reaction paper #school write-ups #projects on Business #science #schoolreports #hoghschool students
Other: #science #poetry #philosophy #Selfexpression #littlethings #Wordssmith
Language: #Englishtutor #english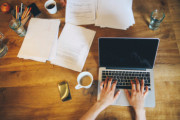 $ 59.07 per hour
TUTOR FRANK
Tutoring, Homework help, Writing
Los Angeles County, United States
Local time:
TUTOR is available now
my availability
| | | | | |
| --- | --- | --- | --- | --- |
| Every day | 04:00 | - | 23:59 | (UTC-7) |
About me
I am a professional academic writer with over four years of experience in writing custom essays, research papers, and thesis/dissertations. I value customer requirements by delivering top-notch essays that are plagiarism-free. Besides that, I always make sure that the composition adheres to the assignment details and instructions. As the client is in charge of their product, my job is to make sure that they sit back and allow me the opportunity to prepare a custom-made and high-quality paper that will guarantee you an excellent grade.

I have handled assignments at various academic levels ranging from undergraduate, masters and Doctorate level. As a professional writer, I have majored in the following disciplines: English and Literature, Sociology, Nursing, Philosophy, Law, Social Sciences, Business Studies, Finance, Marketing, Management, Healthcare, Nutrition, Communication and Media, History, and Political Science. I have exceptional skills in project management tasks and the use of applications such as Excel, Word, PowerPoint, and SPSS.
I'm the ONE THE PERFECT TUTOR FOR YOU...
My areas of expertise
Teaching: #Assignments #english #Human Resource management #New Business Development #reaction paper #school write-ups #projects on Business #science #schoolreports #hoghschool students
Other: #science #poetry #philosophy #Selfexpression #littlethings #Wordssmith
Language: #Englishtutor #english