Want to get in contact with Hans?
Just try it. You'll receive €5,- try out credits.
And the first minute is always free.
Hans Reurings
Account Manager
I'm the ONE ...als je hulp nodig hebt met ICT gerelateerde zaken - CALL ME
Hans will be available in 7 hours 22 mins
donwload the app to call now
My areas of expertise
IT & Electronics: #windows #Excel #Word #outlook #Hosting #Synergy DBL #python #VBA #magento #Access #DIBOL #Programmeren #QBasic #erp #Databases
Local guide: #Assendelft #Zaandam #Amsterdam #Haarlem
Teaching: #Wiskunde #Natuurkunde #Scheikunde #VWO #HAVO #VMBO #Huiswerkbegeleiding #Huiswerk #Bijles
Consultancy: #wordpress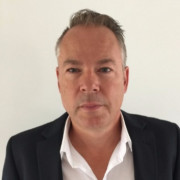 $ 51.18 per hour
Hans Reurings
Account Manager
Zaanstad, Netherlands
Local time:
Hans will be available in 7 hours 22 mins
my availability
| | | | | |
| --- | --- | --- | --- | --- |
| Every day | 09:00 | - | 22:00 | (UTC+2) |
video_hd

video_fullhd

connection_3g

connection_4g

transport_bike

transport_motor

transport_car
About me
20 Jaar ervaring in de verkoop van complexe IT producten, in de basis een techneut met als hobby IT en programmeren, heb van veel andere zaken algemene kennis en kan je vaak wel verder helpen mocht mijn eigen kennis niet toereikend zijn. Favoriete software => Excel!

I'm the ONE ...als je hulp nodig hebt met ICT gerelateerde zaken - CALL ME
My areas of expertise
IT & Electronics: #windows #Excel #Word #outlook #Hosting #Synergy DBL #python #VBA #magento #Access #DIBOL #Programmeren #QBasic #erp #Databases
Local guide: #Assendelft #Zaandam #Amsterdam #Haarlem
Teaching: #Wiskunde #Natuurkunde #Scheikunde #VWO #HAVO #VMBO #Huiswerkbegeleiding #Huiswerk #Bijles
Consultancy: #wordpress
video_hd

video_fullhd

connection_3g

connection_4g

transport_bike

transport_motor

transport_car