Want to get in contact with Lauren?
Just try it. You'll receive €5,- try out credits.
And the first minute is always free.
Lauren Burke
Freelance Writer
I'm the ONE who creates, guides and hits goals by being the best life coach
Lauren is available now
donwload the app to call now
My areas of expertise
Beauty & Health: #alternative medicine #Beauty remedies #Beauty hacks
Kitchen & BBQ: #Chef #vegan cooking
Finance/legal services: #Financial development
Gardening: #Plants love Harmony and voice #gardening
Arts & crafts: #Writing creative or technical #art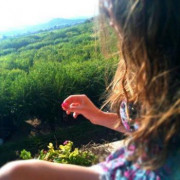 online
$ 11.21 per hour
Lauren Burke
Freelance Writer
Greater Manchester, United Kingdom
Local time:
Lauren is available now
my availability
| | | | | |
| --- | --- | --- | --- | --- |
| Every day | 08:00 | - | 20:00 | (UTC+1) |
About me
I'm a passionate creative indiviual with a drive for success. I love to create, write and design. I have an interest in fashion designing and I have long term goals to expand a business.
Lastly I'm fun and hard working with enough wisdom and knowledge to share with the world.
I'm the ONE who creates, guides and hits goals by being the best life coach
My areas of expertise
Beauty & Health: #alternative medicine #Beauty remedies #Beauty hacks
Kitchen & BBQ: #Chef #vegan cooking
Finance/legal services: #Financial development
Gardening: #Plants love Harmony and voice #gardening
Arts & crafts: #Writing creative or technical #art