Want to get in contact with Leonel?
Just try it. You'll receive €5,- try out credits.
And the first minute is always free.
Leonel Damdja
BA3 maths-phys
I'm the ONE Je suis the one who are real different
Leonel is available now
donwload the app to call now
My areas of expertise
Local guide: #Brussels #parks #bruxelles #parcs #London #londres #Manchester #milan #bologna #bologne #pavie #pavia #Barcelona #barcelone #valence #valencia #geneva #geneve #Liverpool #Anvers #Arlon #Liege #Ostende #Rimini #paris #Strasbourg
Kitchen & BBQ: #bio
IT & Electronics: #Computer #Office #software #windows #ordinateur
Arts & crafts: #Photography
Sports: #judo #tennis #natation #Tennis #natation #judo #Swimming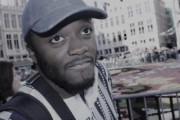 online
$ 5.67 per hour
Leonel Damdja
BA3 maths-phys
Brussels, Belgium
Local time:
Leonel is available now
my availability
| | | | | |
| --- | --- | --- | --- | --- |
| Every day | 00:00 | - | 00:30 | (UTC+1) |
video_hd

video_fullhd

video_4k

connection_3g

connection_4g
About me
Bonjour,

Je suis étudiant à L'université Libre de Bruxelles, en 3ème année de Mathématiques et Physiques.
Je suis passionnée de voyage, amateur de photographie. Et pratique fréquemment du Judo, du Tennis et de la natation.

Bien à vous et merci.
I'm the ONE Je suis the one who are real different
My areas of expertise
Local guide: #Brussels #parks #bruxelles #parcs #London #londres #Manchester #milan #bologna #bologne #pavie #pavia #Barcelona #barcelone #valence #valencia #geneva #geneve #Liverpool #Anvers #Arlon #Liege #Ostende #Rimini #paris #Strasbourg
Kitchen & BBQ: #bio
IT & Electronics: #Computer #Office #software #windows #ordinateur
Arts & crafts: #Photography
Sports: #judo #tennis #natation #Tennis #natation #judo #Swimming
video_hd

video_fullhd

video_4k

connection_3g

connection_4g