Want to get in contact with Marion?
Just try it. You'll receive €5,- try out credits.
And the first minute is always free.
Marion Gerits
huidspecislist
I'm the ONE kennis en ervaring
Marion will be available in 5 hours 46 mins
donwload the app to call now
My areas of expertise
Babor #Babor #huidverbetering #beauty #schoonheidsbehandeling #cosmetica #antiaging #schoonheid #mooiehuid #acne #couperose #Huidverjonging #Apparatuur #microneedling #Beauty angel #Botox en fillers #huidspecialist #Huidtherapeut #Ooglifting met laser #Cosmetisch arts #Zuurstofapparaat #microdermabrasie #Hydrodermabrasie #Littekens #40 jaar ervaring #Deskundig #Eerlijk advies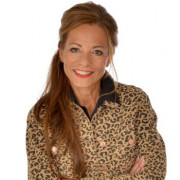 Call me for free
Marion Gerits
huidspecislist
Weert, Netherlands
Local time:
Marion will be available in 5 hours 46 mins
my availability
| | | | | |
| --- | --- | --- | --- | --- |
| Every day | 08:00 | - | 21:00 | (UTC+2) |
About me
40 jaar in het vak. dus veel kennis en ervaring. . in 2012 genomineerd rot beste beauty salon van nederland.
examinator geweest en docent in dit vak.
werk nu uitsluitend met apparatuur en bereik hier veel tevreden klanten mee. huidverbetering en verjonging.
nijn doel is de vrouw haar jeugdigheid langer te laten behouden op een natuurlijke manier met behulp van de modernste technologieen.
I'm the ONE kennis en ervaring
My areas of expertise
Babor #Babor #huidverbetering #beauty #schoonheidsbehandeling #cosmetica #antiaging #schoonheid #mooiehuid #acne #couperose #Huidverjonging #Apparatuur #microneedling #Beauty angel #Botox en fillers #huidspecialist #Huidtherapeut #Ooglifting met laser #Cosmetisch arts #Zuurstofapparaat #microdermabrasie #Hydrodermabrasie #Littekens #40 jaar ervaring #Deskundig #Eerlijk advies