Mpnzi
Designs
I'm the ONE

you call to reach your greatest self; from personal image to business brand.
My areas of expertise
Local guide #los angeles #Cali #Orange county #Long Beach #Oakland #Las Vegas #Malibu #East Bay #Sf/bay area
Beauty & Health #natural alternatives #Natural beauty tips #Natural Beauty #wellness #Sex talk/ education #Relationship talk #Relationships #Health routines #healthy #Self esteem #Body positivity
videos & photos
(1)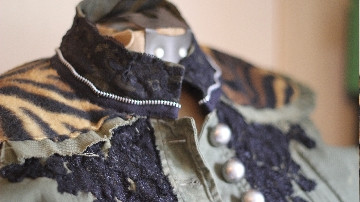 About me
What does Fashion mean to you?
A chance to change your personal life?
A source to expand your brand?

Let me help you think BIGGER! Fashion/Style affects your personal life and business achievements. Entrepreneurs, influencers, and CEO's a like, know when they and their brand could use a makeover. My name is Mpenzi Barbie, and I use fashion to ENHANCE! I teach confidence and creative business solutions and personal style methods that are valuable and viable for you to implement.