Want to get in contact with Nick?
Just try it. You'll receive €5,- try out credits.
And the first minute is always free.
Nick Garrish
entrepreneur
I'm the ONE Helping clients exceed expectations to build lasting strategic partnerships.
Nick is available now
donwload the app to call now
My areas of expertise
Local guide: #cannockchase #Cannock #Birmingham UK
Arts & crafts: #design #Design Thinking #graphics #Signage #brand identity design #branding
Music: #Redord box #Cdj #Pioneer
Personal coaching: #Finance
Business coaching: #branding #Value engineering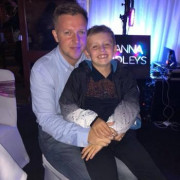 online
$ 61.62 per hour
Nick Garrish
entrepreneur
Staffordshire, United Kingdom
Local time:
Nick is available now
my availability
| | | | | |
| --- | --- | --- | --- | --- |
| Sunday | - | | | |
| Monday | 08:00 | - | 18:00 | (UTC+1) |
| Tuesday | 08:00 | - | 18:00 | (UTC+1) |
| Wednesday | 08:00 | - | 18:00 | (UTC+1) |
| Thursday | 08:00 | - | 18:00 | (UTC+1) |
| Friday | 08:00 | - | 18:00 | (UTC+1) |
| Saturday | - | | | |
About me
I am an experienced manager with responsibilities for New Business Development, in the field of Creative Design, Print Management, Production, Project Management and fulfilment. I have a strong commercial acumen and a belief in the power of marketing. As a BDM, I provide technical consultation, advice on briefs, print and production process along with project delivery.

In-depth Industry knowledge with technical skills in digital marketing, printed collateral and out-of-house marketing, form the foundation for creative project management. These skills are coupled with service delivery, client management and the development of client relationships, at a senior level.

As an account manager I am adept at working under pressure with excellent attention to detail. I am also highly skilled at conducting research, writing presentations and delivering solutions that focus on both the customer requirements and the company objectives.

For the business - I lead growth through renewals and new business opportunities, which in turn encourage company growth. I negotiate business proposals and develop strong personal relationships with key decision makers.

I deliver operational excellence while achieving budgeted profit with the ultimate responsibility for profit and loss. I lead the team to ensure that projects, from multiple clients, are completed accurately and in a timely manner, while ensuring that they adhere to best practices.

For the client - I work closely with them to make their marketing operations faster, more effective and more efficient. I ensure that the client enjoys brand integrity for consistency, while exceeding the clients expectations.

I have a drive and a focus on excellence and quality, throughout the working process, which leads to the development of lasting client relationships. Communications and interpersonal skills ensure that clients are spoken to on their level, which in turn drives the success of new business development.
I'm the ONE Helping clients exceed expectations to build lasting strategic partnerships.
My areas of expertise
Local guide: #cannockchase #Cannock #Birmingham UK
Arts & crafts: #design #Design Thinking #graphics #Signage #brand identity design #branding
Music: #Redord box #Cdj #Pioneer
Personal coaching: #Finance
Business coaching: #branding #Value engineering