DMU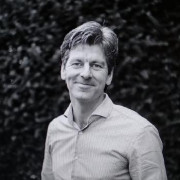 Wat is een DMU? DMU staat voor Decision Making Unit. Hiermee bedoelen we een contactpersoon binnen een bedrijf die de bevoegdheid heeft jouw product of diensten te kopen. Het verschilt per product wie de Decision Making Unit binnen een bedrijf is, maar meestal zal dit een hoger geplaatst iemand zijn. Wil je een advertentie aan iemand verkopen, dan zal de DMU waarschijnlijk de marketingmanager zijn. Wil je pennen verkopen, dan zal de DMU waarschijnlijk de facility manager zijn. Bij een kleiner bedrijf kan het zomaar zijn dat de DMU om pennen te kopen de directeur is.
Waar komt het begrip DMU vandaan?
Decision Making Unit wordt gebruikt in CRM. Het is belangrijk dat je als verkoper de juiste persoon benadert. Voordat het salesproces echt kan beginnen is het belangrijk om er achter te komen wie binnen het bedrijf de uiteindelijke beslissing neemt of iets gekocht wordt ja of nee. Vaak neemt de bijvoorbeeld de directeur de uiteindelijke beslissing, maar is het advies van bijvoorbeeld bovengenoemde facility manager doorslaggevend. In dat geval kan de facility manager nog steeds als DMU worden gezien. Hij is degene die je moet benaderen om die pennen verkocht te krijgen.