Strategisch management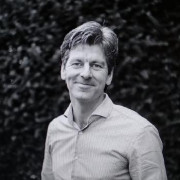 Eigenlijk houden alle Managementgoeroes op deze website zich met strategie bezig. Alleen houden zij zich meestal met een bepaald onderdeel van de bedrijfskunde bezig, bijvoorbeeld marketing of HRM. Er zijn echter ook goeroes die zich gespecialiseerd hebben de algemene strategie van een bedrijf. Dat zijn de goeroes die we hier bespreken. De volgende Strategische managementgoeroes hebben we inmiddels besproken:
Goeroes op het gebied van strategisch management die op de nominatie staan om binnenkort besproken te worden zijn:
Peter Drukker
Jim Collins
Gerelateerde artikelen
Laat meer zien
Populaire artikelen
Laat meer zien
Vind een strategisch coach die jou kan helpen
Online marketeer
Ik ben The ONE
Who knows about management & online marketing strategy. Call me for free!
Photography
Ik ben The ONE
Wine expert with marketing and journalism background.
expert credit advise
Ik ben The ONE
LEGAL CREDIT EXPERT, REMOVING BLACK-LISTINGS OFF SO U MAY QUALIFY FOR FINANCE.
Work on computer
Ik ben The ONE
who studied, travelled, made business and met plenty smart people with knowledge
life & biz coaching
Ik ben The ONE
who can help you find more meaning, joy, and ease in your life and work..