Voorkom een burnout als ondernemer
Voorkom een burnout als ondernemer - Als strategisch sparring partner en business coach van vele succesvolle ondernemers zie ik te vaak dat ondernemers na verloop van tijd uitgeput zijn. Het leiding geven aan de onderneming kost ze elke dag zoveel energie dat ze 's avonds en in het weekend niets anders kunnen dan uitgeblust op de bank liggen. Dat hoeft echter niet. Er is namelijk een groot verschil om als ondernemer jouw doelen en ambities na te streven of elke dag volgens je hoogste intentie te leven. De ene kost energie en de ander geeft energie. Elke dag weer.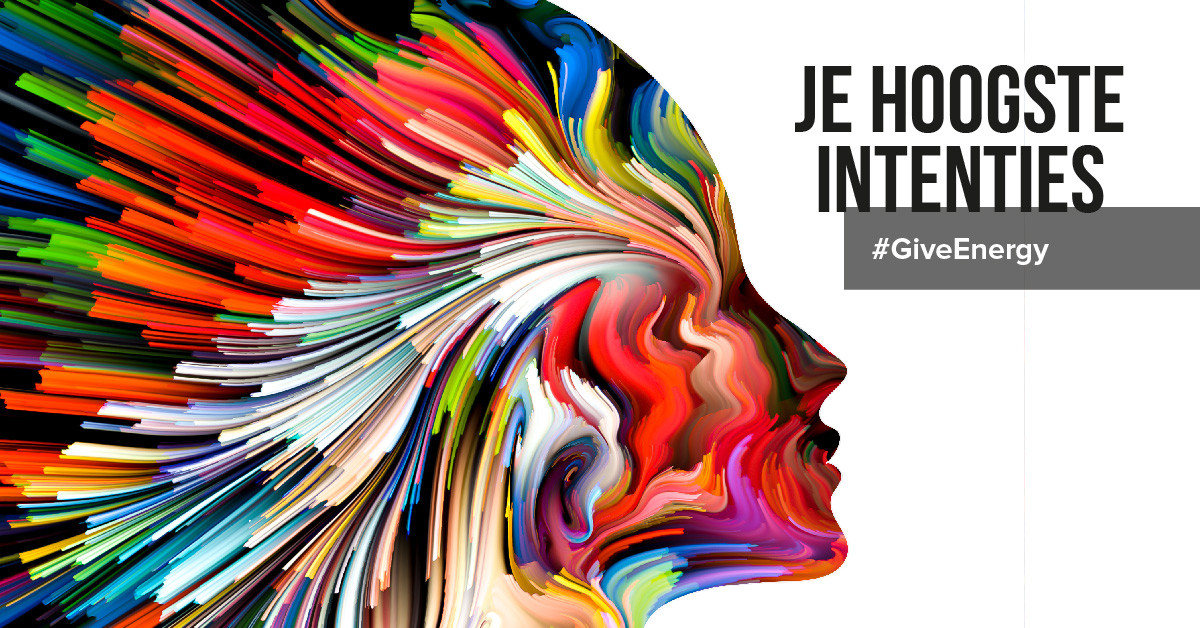 Voorkom een burnout als ondernemer: Het verschil tussen doelen en ambities
Als je doelen behaalt leiden die doelen uiteindelijk tot je ambitie. Stel je voor dat je een boek wilt schrijven. Dan kan dat een doel zijn om schrijver te worden. Maar als je een artikel schrijft kan het artikel een doel zijn voor je ambitie om uiteindelijk een boek te schrijven. Hoe groter de ambitie, hoe groter de doelen zijn om je ambitie waar te maken. Dat kan je als volgt zien:
Ambitie > De beste schrijver ter wereld worden
Doel > Schrijver worden
Sub-doel > Een boek schrijven
Sub-sub-doel > Een artikel schrijven
Voorkom een burnout als ondernemer: De definitie van je hoogste intentie
Intenties zijn bedoelingen en je hoogste intentie kun je omschrijven als je grootst benoembare bedoeling. Stel dat ik geloof dat educatie de wereldvrede bevordert. Want als iedereen alle kennis van de wereld zou hebben, zou er onderling meer begrip zijn en zijn we minder snel geneigd oorlog te maken. Mijn hoogste intentie is dan wereldvrede door bij te dragen aan educatie van de mensheid.
Als dit mijn hoogste intentie is, zou een logisch gevolg kunnen zijn om de beste schrijver ter wereld te worden. Maar er gebeurt meer als ik mijn hoogste intentie benoem. Ineens zijn mijn ambitie, doelen en subdoelen slechts vervangbare middeltjes geworden om bij te dragen aan mijn hoogste intentie. Er zijn namelijk veel meer ambities en doelen te bedenken hoe ik mijn leven zo inricht dat ik bijdraag aan mijn hoogste intentie. Bijvoorbeeld:
Scholen bouwen in ontwikkelingsgebieden
Lezingen geven en spreken voor publiek
Anderen helpen hun verhaal te vertellen
etc
Ineens is de ambitie ondergeschikt aan de intentie en dat maakt een heel groot verschil in energie. Dat heeft te maken met het volgende:
Ambities en doelen
Gaan over jezelf en wat jij voor jezelf wilt. Meestal gaan ze daarom ook over ego, status en geld.
Ze zijn tijdgebonden. Eenmaal behaald heb je weer een nieuw doel of een nieuwe ambitie nodig.
Kosten veel energie om te behalen. Je moet er hard voor werken en vaak veel voor nalaten.
Heel anders is het met je hoogste intentie
Hoogste intenties zijn tijdloos. Je kunt er aan bijdragen, maar er is geen eindstreep.
Hoogste intenties gaan over jezelf in relatie tot anderen en de maatschappij. Het is een bijdrage aan een groter geheel dan jijzelf waar je nog wel onderdeel van uit maakt
Hoogste intenties geven energie. Altijd. Je mag er voor wakker gemaakt worden omdat je intrinsieke motivatie zo hoog is dat er er dag en nacht mee bezig kunt zijn
Je hoogste intentie geeft richting aan al je ambities en doelen. Het is het kompas waarmee je kunt toetsen of je de juiste dingen nastreeft. Veel ondernemers vergeten dat en branden op als een kaarsje omdat ze enorm veel energie verspillen aan de verkeerde doelen en ambities. Soms omdat ze hun hoogste intentie uit het oog verliezen en soms omdat ze hun hoogste intentie nooit benoemd hebben.
Je hoogste intentie geeft je ook rust en vrijheid. Je weet niet alleen waarom je doet wat je doet, je kunt ook vrij kiezen welke ambities en doelen het meeste voldoening geven. En lukt het ene niet, dan doe je gewoon het andere.
Business coaches binnen TheONE kunnen je begeleiden om jouw hoogste intentie te benoemen of weer scherp in het vizier te krijgen. Zo voorkom je een burnout als ondernemer.