CTR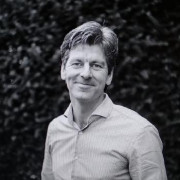 CTR is een online marketing begrip. CTR staat voor Click Throught Rate. Hiermee doelen we op het percentage personen dat op een banner klikt.
Rekenvoorbeeld CTR
De CTR is eenvoudig uit te rekenen. Stel je hebt 1000 bezoekers op je website. Als hiervan 5 mensen op een banner klikken, dan heb je een Click Trough Rate van 0,5 procent (5/1000)*100 = 0,5
Heb je 25000 bezoeker gehad en hebben hier 325 van doorgeklikt, dan is je CTR 1,3% (325 / 25000) x 100 = 1,3%
Wat is een gemiddelde CTR?
Een gemiddelde CTR is natuurlijk moeilijk te geven. Het hangt van heel veel factoren af. Welke factoren hebben er allemaal invloed op de CTR?
Hoe goed sluit de advertentie aan bij de doelgroep?
Hoe goed is de advertentie? Bevat hij bijvoorbeeld een duidelijke Call to action?
Wat is het advertentieformaat? Over het algemeen geldt, hoe groter en vooral hoe breder de banner, hoe hoger de CTR
Wat is de positie van de banner? Staat hij boven de vouw, binnen de content, in het rechtermenu of onderaan de pagina?
Je kunt er echter van uitgaan dat een goede implementatie voor een Click Trough Rate van rond de 2 procent moet kunnen zorgen. Maar als een van bovenstaande factoren kan dit zomaar veel lager of juist veel hoger zijn.
Gerelateerde artikelen
Laat meer zien
Populaire artikelen
Laat meer zien
Recente artikelen
Laat meer zien
Heb jij een vraag over online marketing? Bel gewoon een van onze experts!
Online marketeer
Ik ben The ONE
Who knows about management & online marketing strategy. Call me for free!
Digital Marketer
Ik ben The ONE
Digital Marketer with passion for beauty. Brand Yourself- Level up your business
Digital marketing
Ik ben The ONE
with a long experience of life.
Account Manager
Ik ben The ONE
who can help you to optimize your google ads account in max. 45 minutes
Social Media Leader
Ik ben The ONE
to provide optimal service for all your business inquiries.