Differentiatie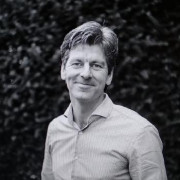 Differentiatie komt voor in het Generic strategies model van Michael Porter. Michael Porter zijn model maakt onderscheid tussen twee strategieën. Je kunt als bedrijf zo min mogelijke kosten maken. Hierdoor kan je concurreren op prijs. Of je kunt als bedrijf aan productontwikkeling doen. Door de unieke eigenschappen van je product kan je dan concurreren. Dit is wat Michael Porter differentiatie noemt.
Gerelateerde artikelen
Laat meer zien
Populaire artikelen
Laat meer zien
Recente artikelen
Laat meer zien
Meer weten over Differentiatie en generic strategies van Michael Porter? Bel een van onze experts! Ze helpen je graag.
Online marketeer
Ik ben The ONE
Who knows about management & online marketing strategy. Call me for free!
I teach English
Ik ben The ONE
I' the ONE who can teach you speak properly english or spanish.
Management engineer
Ik ben The ONE
fun and easygoing latin girl who enjoy teaching. I'd love to speak with you!
Personal Branding
Ik ben The ONE
I'm the ONE to help you build your Personal Brand & Business without the Hassle.
Co-Founder WebinarHD
Ik ben The ONE
startup entrepreneur & corporate executive for all your growth question.