Motivatie en leiderschap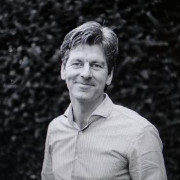 Motivatie en Leiderschap goeroes vind je hier.
Goeroes op het gebied van persoonlijke motivatie
Modellen op het bied van persoonlijke motivatie:
De management goeroes op het gebied van motivatie en leiderschap verschillen natuurlijk enorm van elkaar. Steven Covey geeft echt advies om je als persoon te ontwikkelen en biedt met zijn 7 habits hier een heel nuttig framework voor, terwijl bijvoorbeeld Richard Branson vanuit zijn eigen daden en voorbeelden motiveert.
Modellen voor motivatie van personeel
Gerelateerde artikelen
Laat meer zien
Populaire artikelen
Laat meer zien
Recente artikelen
Laat meer zien
Vind jouw motivatie- en leiderschapscoach op TheONE
Online marketeer
Ik ben The ONE
Who knows about management & online marketing strategy.
Freelancer
Ik ben The ONE
I'm the ONE of you, for you and by you.
Slaying Goals 💯
Ik ben The ONE
I am the coach that will HELP you and make MAGIC happen.
Guiar a mis clientes
Ik ben The ONE
Soy The One como coach de negocios y desarrollo de carrera.
Full time Life Coach
Ik ben The ONE
to help you get unstuck now!