Motivatie en leiderschap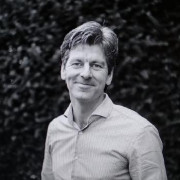 Motivatie en Leiderschap goeroes vind je hier.
Goeroes op het gebied van persoonlijke motivatie
Modellen op het bied van persoonlijke motivatie:
De management goeroes op het gebied van motivatie en leiderschap verschillen natuurlijk enorm van elkaar. Steven Covey geeft echt advies om je als persoon te ontwikkelen en biedt met zijn 7 habits hier een heel nuttig framework voor, terwijl bijvoorbeeld Richard Branson vanuit zijn eigen daden en voorbeelden motiveert.
Modellen voor motivatie van personeel
Gerelateerde artikelen
Laat meer zien
Populaire artikelen
Laat meer zien
Vind jouw motivatie- en leiderschapscoach op TheONE
client experience vp
Ik ben The ONE
that is an expert on all things related to client experience.
Co-founder of TheONE
Ik ben The ONE
co-founder of TheONE
Entrepreneur, brandmanager
Ik ben The ONE
No bullshit, practical and on point.
Learning & Develop
Ik ben The ONE
29 years of Learning & Develop with expertise in Leadership Develop and Coaching
Coaching, Training
Ik ben The ONE
Senior life and business Coach