Steven Covey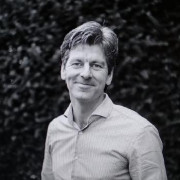 Rick De Vlieger
23-12-2012 lees in 2 min
Steven Covey (1932 - 2012) was een van de beroemdste managementdenkers ter wereld. Steven Covey heeft zelfs Bill Clinton bijgestaan om plannen te maken voor diens presidentschap.
Steven Covey zijn beroemdste boek is The 7 Habits of Highly Effective People uit 1989. In totaal zijn er meer dan 25 miljoen exemplaren van The 7 Habits of Highly Effective People verkocht. Lees hier meer over de 7 Habits of Highly Effective People.
Andere boeken van Steven Covey
Steven Covey heeft in totaal 12 managementboeken uitgebracht. Een groot aantal borduurt voort op zijn succesvolle 7 habits. Zo bracht hij in 1994 First things first uit. First thinks first is nummer 3 van de 7 habits, en gaat over prioriteiten stellen. In 2000 bracht Steven Covey Living the Seven Habits uit, en in 2009 kwam  Steven Covey nog op de proppen met The 7 Habits of Highly Effective Network Marketing Professionals.
De zoon van Steven Covey (Sean Covey) borduurt ook nog verder op zijn 7 habits van zijn vader, en brengt de succesvolle boeken over kinderen uit. The 7 Habits of Highly Effective Teens en The 7 Habits of Happy kids werden bestsellers.
Steven Covey persoonlijk
Steven Covey komt uit Salt lake city, en was een Mormoon. Vanuit zijn geloof had hij conservatieve opvattingen betreffende homoseksualiteit en het huwelijk. Dit is Steven Covey op veel kritiek komen te staan. Geloof maakt ook een belangrijk onderdeel uit van zijn theorieën. In de 7e van de 7 habits pleit Steven Covey dat je goed voor je lichaam en geest moet zorgen. Bidden of mediteren zijn volgens Steven Covey goede manieren om je geest op orde te houden.
Gerelateerde artikelen
Laat meer zien