Strategisch management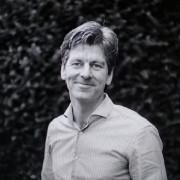 Eigenlijk houden alle Managementgoeroes op deze website zich met strategie bezig. Alleen houden zij zich meestal met een bepaald onderdeel van de bedrijfskunde bezig, bijvoorbeeld marketing of HRM. Er zijn echter ook goeroes die zich gespecialiseerd hebben de algemene strategie van een bedrijf. Dat zijn de goeroes die we hier bespreken. De volgende Strategische managementgoeroes hebben we inmiddels besproken:
Goeroes op het gebied van strategisch management die op de nominatie staan om binnenkort besproken te worden zijn:
Peter Drukker
Jim Collins
Gerelateerde artikelen
Laat meer zien
Populaire artikelen
Laat meer zien
Recente artikelen
Laat meer zien
Vind een strategisch coach die jou kan helpen
Online marketeer
Ik ben The ONE
Who knows about management & online marketing strategy.
Social Media Expert
Ik ben The ONE
Social Media Strategist & Expert for Personal Branding - Level Up Your Business
Sales-Export-Mktg
Ik ben The ONE
who brings your products and services to Italy
Marketing strategist
Ik ben The ONE
who likes to question the everyday life, which leads to a marketing concept
Coach
Ik ben The ONE
En coaching para emprendedores y comunicación corporativa