Wet van de remmende voorsprong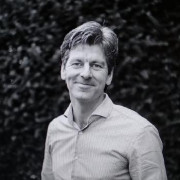 De wet van de remmende voorsprong heeft betrekking op productontwikkeling. Vaak kost het veel geld om een product of dienst te ontwikkelen. Doordat concurrenten die later instappen kunnen leren van kinderziektes en geen last van zogeheten legacy hebben kunnen ze vaak sneller ontwikkelen dan de oorspronkelijke bedenker van het product.
Een voorbeeld kan bijvoorbeeld zijn doordat het oorspronkelijke product op een verouderd software-framework is gebouwd.
Een bekend voorbeeld van de wet op de remmende voorsprong is het feit dat in Afrika bijna niemand een vaste telefoon heeft, maar heel veel mensen wel een mobiele telefoon. In Afrika is nooit een duur vast netwerk aangelegd, maar is men direct overgegaan op mobiel, terwijl in Europa en Noord-Amerika nog volop gebruik werd gemaakt van het vaste netwerk.
De wet van de remmende voorsprong werd al in 1937 door de Nederlandse historicus Jan Romein beschreven.  Hij gaf als voorbeeld de straatverlichting in Londen die op gas werkte, terwijl op het Europese vasteland het een aantal jaar later veel meer voor de hand lag het inmiddels breed geadopteerde elektriciteit te gebruiken.
Gerelateerde artikelen
Populaire artikelen
Laat meer zien
Meer uitleg over de wet van de remmende voorsprong?
Changing Lives
Ik ben The ONE
Coach & Teacher Transforming Lives Through Personal & Professional Development
Coach/Mentor/Guide
Ik ben The ONE
you've been looking for.
economist
Ik ben The ONE
The Best spanish tutor ever!
Work on computer
Ik ben The ONE
who studied, travelled, made business and met plenty smart people with knowledge