B2C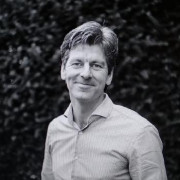 Het begrip B2C staat voor business-to-consumer. Het houdt in dat een bedrijf producten verkoopt aan consumenten. Bedrijven die onder de noemer Business-to-Consumer vallen zijn vaak retailers zoals Albert Heijn, Blokker of H&M. Ook webwinkels zoals Wehkamp vallen hier onder. 
Binnen bedrijven wordt het begrip B2C vaak gebruikt om een afdeling aan te geven. Bedrijven zoals Canon of Phillips maken zowel consumentenproducten als producten voor de bedrijven (zoals grote scanners of printers). De afdeling voor consumentenproducten wordt dan aangeduid als B2C. Het zijn echter geen B2C bedrijven. De klanten van Phillips of Canon zijn de retailers, dus is het B2B.
Gerelateerde artikelen
Laat meer zien
Populaire artikelen
Laat meer zien
Direct advies van B2C professionals
Co-founder of TheONE
Ik ben The ONE
co-founder of TheONE
Coaching, Training
Ik ben The ONE
Senior life and business Coach
Digital Marketing
Ik ben The ONE
System Engineer & Digital Marketer 5 years experience making the best in digital
Teaching English
Ik ben The ONE
I am the ONE Humanitarian, Educator and Business Coach.
Marketing.Data.
Ik ben The ONE
that facilitates marketing and business development for market leadership.