Basic marketing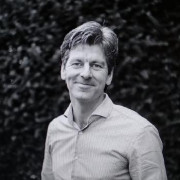 Bij basic marketing verkoopt de verkoper simpel producten. Zonder enige vorm van aftersales noemenswaardige extra service. Dit is het eerste niveau van een klantrelatie dat een bedrijf kan hebben. Basic marketing is eigenlijk de meest voorkomende vorm van marketing. Voorbeelden van bedrijven die basic marketing toepassen zijn supermarkten.
Het begrip basic marketing komt uit het managementmodel van de 5 niveaus van klantgerichtheid.
Gerelateerde artikelen
Laat meer zien
Populaire artikelen
Laat meer zien
Direct contact met marketing professionals
Online marketeer
Ik ben The ONE
Who knows about management & online marketing strategy. Call me for free!
Work on computer
Ik ben The ONE
who studied, travelled, made business and met plenty smart people with knowledge
Freelancer/Writer
Ik ben The ONE
who learns everything I can in order to know this world.
Pro investor
Ik ben The ONE
To come to for anything you need. If its on my list, I'm an expert. Hands down.
design engineer
Ik ben The ONE
Technology is my hobby