Cash cow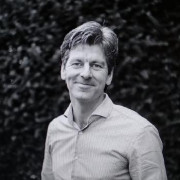 Het begrip Cash cow wordt bij marketing gebruikt in de BCG matrix. Cash cows zijn producten of diensten waarvan de marktgroei laag is, maar het marktaandeel hoog. Er zijn dus weinig kansen meer om nog meer omzet te behalen met de producten of diensten die als Cash cows zijn aangemerkt. Zaak is dat je bij deze producten of diensten gaat proberen de winst te optimaliseren. Dat kun je doen door in de kosten te snijden.
Andere onderdelen van de BCG matrix zijn de stars, dogs en question marks.
Gerelateerde artikelen
Laat meer zien
Populaire artikelen
Laat meer zien
Direct contact met experts die je meer kunnen vertellen over Cash cows
Softball Instructor
Ik ben The ONE
im the ONE to inspire, encourage, and help in athletics, business, and life.
Pro investor
Ik ben The ONE
To come to for anything you need. If its on my list, I'm an expert. Hands down.
Multiple businesses
Ik ben The ONE
business, health and life coach
founder
Ik ben The ONE
insistence and Commitment is the key to success
Marketing.Data.
Ik ben The ONE
that facilitates marketing and business development for market leadership.