CRM-systeem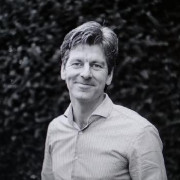 Een systeem waarmee je CRM bedrijft. CRM staat voor Customer relationship management. Door je (potentiële) klanten bij te houden in een CRM-systeem kun je dit gaan managen. In een CRM-systeem kunnen de volgende onderdelen zitten:
Contactpersonen (een database met contactgegevens van DMU's van klanten en prospects)
Bedrijven (een database met contactgegevens van bedrijven. Aan deze bedrijven worden weer contactpersonen gekoppeld)
Salesfunnel (hierin hou je je prospects bij en wanneer ze voor het laatst benaderd zijn)
Contracten of offerte module - als je veel contracten of offertes moet versturen, dan wordt dit vaak geïntegreerd in een CRM-systeem. Door de koppeling worden direct de gegevens die al in het systeem staan in de contracten of offertes geïmporteerd. Je kunt tevens eenvoudig bijhouden welke offertes of contracten verstuurd zijn. Hoeveel offertes en contracten iedere verkoper verstuurd, hoe lang het duurt voordat ze retour komen én per verkoper zien welk percentage uiteindelijk klant is geworden.
Rapportage (hierin hou je de KPI's van je CRM bij. Bijvoorbeeld percentage prospects dat uiteindelijk klant wordt, of de gemiddelde tijd dat iemand klant blijft)
Gerelateerde artikelen
Populaire artikelen
Laat meer zien
Advies nodig over een CRM-systeem? Bel een expert!
Personal Branding
Ik ben The ONE
I'm the ONE to help you build your Personal Brand & Business without the Hassle.
connecting
Ik ben The ONE
I' m the one that will help you start your business and gives you tools to do it
Sales Expert
Ik ben The ONE
Sale is a talent but everybody can be a good salesman/woman
CRM / ERP consultant
Ik ben The ONE
who knows about Volvo's
Ik ben The ONE
who has the solution to your challenges and able to work it for you