HRM modellen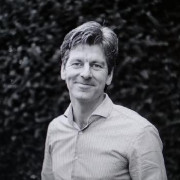 Hier hebben we de managementmodellen op het gebied van Human Resource Management (HRM), innovatie en leiderschap voor je verzameld. Deze modellen hebben we bewust bij elkaar gezet, omdat ze allen met het ontwikkelen van mensen te maken hebben.
Innovatiemodellen
Modellen op het gebied van innovatie die wij voor je hebben uitgewerkt zijn:
Meer volgen binnenkort...
HRM modellen
Welke HRM modellen hebben we voor je uitgewerkt?
Motivatie
Motivatie is ook een belangrijk onderdeel dat onder de noemer HRM kan vallen. Modellen die we op dit gebied hebben uitgewerkt zijn:
Leiderschapmodellen
We hebben nog geen modellen over leiderschap voor je uitgewerkt. Ook hier wordt nog aan gewerkt. Mocht  je behoefte hebben aan uitleg over een specifiek model, laat dan een reactie achter!
Voorbeelden van goeroes op het gebied van persoonlijke motivatie zijn:
Gerelateerde artikelen
Populaire artikelen
Laat meer zien
Direct contact met Consultancy
Online marketeer
Ik ben The ONE
Who knows about management & online marketing strategy. Call me for free!
Freelancer/Bartender
Ik ben The ONE
Dont take your life the way you take fast food. Slow down and enjoy it.
client experience vp
Ik ben The ONE
that is an expert on all things related to client experience.
Admin.de Empresas
Ik ben The ONE
Todo lo puedo en Cristo que me fortalece
Retail Manager
Ik ben The ONE
trail gear advisor